Back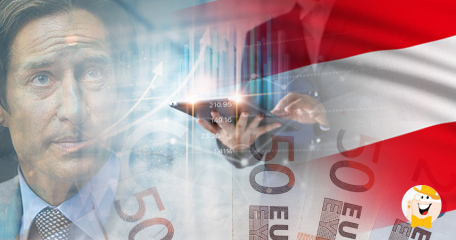 Austrian finance minister Gernot Blümel is determined to introduce some changes to the national gambling system. He has just proposed the creation of an independent body that would be entitled to the regulation of the gambling sector.
According to the minister's words, he looks to terminate multiple functions within the Treasury and the new Regulator is a perfect manner for that. On this occasion, Blumel said:
"Therefore, the areas of licensing and supervision should be outsourced to an independent gaming authority."
More About Intention
The finance minister has just spoken about hot topics in the gambling sector including present state at Casinos Austria, the gambling monopoly in the country and recent scandals.
One of the latest incidents occurred when Peter Sidlo, a Freedom Party of Austria (FPÖ) councilor, has been appointed at the position of CFO at Casinos Austria. All suggestions went in the direction that Sidlo had been appointed following the support of the Novomatic gaming company.
The official information showcases that Novomatic holds about a 17.19% stake in Casinos Austria and it has been looking to secure a casino license in the capital Vienna. Following the operator's intentions, Casinos Austria would be at risk to lose monopoly. However, all connected parties have dropped the claims.
Next Happenings
As soon as the scandal emerged, Novomatic accepted to sell its share to Czech gaming company Sazka Group, which already has about a 38% stake in Casinos Austria. Judging by the words of both operators, sharing joint control didn't bring the expected results.
Following the Novomatic and Sazka deal, the Czech operator would have a majority in Casinos Austria as well as the higher percent of a stake than public investment authority Österreichische Beteiligungs (ÖBAG), which currently holds about 33% of shares.
Sazka has already promised that ÖBAG will have representatives in Casinos Austria's executive and supervisory boards, but there are ongoing concerns that situation could cause additional job losses and a decrease in tax revenues.
Meanwhile, the Austrian finance minister has spoken for political show and mentioned that he was looking to negotiate an "Austria package" via ÖBAG, and assure that Sazka keeps its presence and the current number of employees in the country.
Gernot Blümel concluded:
"Casinos Austria is a traditional company in Austria that provides over 3,000 jobs. It is important to me that things settle down and that jobs, its location and tax revenue remain secure."
"ÖBAG will, therefore, examine how best to ensure such an Austria package."
Source:
"Austrian Finance Minister Calls for New Gambling Regulator", Niji Narayan, europeangaming.eu, March 6, 2020.
"be entitled to the regulation of the gambling sector"
Gambling Law & Society News
Back to articles