Back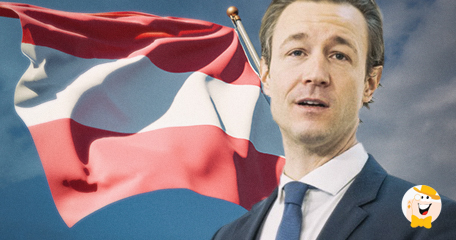 Gernot Blumel, finance minister of Austria, has announced the complete overhaul of the country's gambling regulatory framework.
This will result in stronger player protection controls, new transparency requirements and formation of a new supervisory body.
Player Protection as the Centerpiece
According to the current state of things…
…Austrian Treasury is responsible for the enforcement of gambling laws, including licensing processes. The new authority body will take over these duties.
The key focus of the new regulator will be player protection as a series of new controls is necessary, in regards to legal and illegal gambling landscape.
Says Blumel:
"Player protection is of particular importance, as gambling is a very sensitive area for players, their families and for society, which also carries considerable risks.
Players are often affected by addiction and as a consequence confronted with financial, psychological and existential issues."
Replicating Germany
Austrian gambling regulator will heed to establish a national self-exclusion system that covers online and land-based gambling.
The same body will also need to step up enforcement activity against operators without a license. The body will also have the power to order internet providers to disable access to certain sites.
As a part of this process, the Austrian government will create a blacklist of unlicensed domains.
Austria is looking to replicate the regulatory model from Germany and introduce monthly deposit limit controls and limit stakes and playing time for online slots.
The limits for these are not yet known and will be developed during a consultation with gambling experts.
Long in the Making
The regulation will also raise industry taxes and tighten advertising controls. Beside the player protection measures, there will be new anti-corruption safeguard standards.
The necessary regulations to facilitate these changes are expected to be developed by the end of April. They would then be put to parliament, with a view to having the laws passed by Autumn 2021.
Beside these player protection measures, Blumel said that new anti-corruption safeguards will be in the works, in the wake of a political scandal that engulfed Austria-based gaming giant Novomatic, Casinos Austria and several high-ranking politicians.
Blumel has been discussing plans to overhaul the Austria's regulatory framework since March last year.
Source:
"Austria to establish new gambling authority in regulatory overhaul", igamingbusiness.com, February 24, 2021.
"the complete overhaul of the country's gambling regulatory framework"
Gambling Law & Society News
Back to articles