Back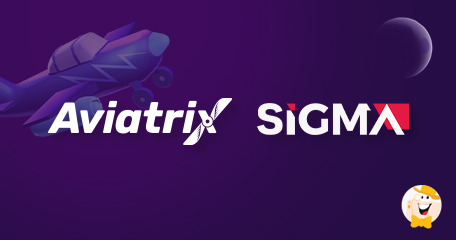 Aviatrix, the prominent crash game that features NFT-based loyalty features, has achieved yet another remarkable milestone by winning the honorable title of 'NFT Project of the Year' at the prestigious SiGMA Americas Gaming Awards!
Since its launch, Aviatrix has won the hearts of punters around the world thanks to its engaging features and dynamic gameplay, as well as numerous other advantages that its titles possess.
So far, many players have had access to its games and have given it a high rating!
Recognized as the Best Title!
The SiGMA Americas Gaming Awards is one of the most prestigious competitions and this time it was held in Sao Paolo, Brazil.
At this ceremony, Aviatrix was recognized as one of the best for using the innovative use of NFTs in its popular online casino game which has garnered a substantial and ever-expanding following throughout Latin America and beyond.
Enthusiastic players of Aviatrix have already generated nearly 300,000 unique NFT aircraft, forming one of the most vibrant and dynamic communities within the blockchain realm.
This latest honor adds to Aviatrix's ever-growing group of prestigious awards obtained in recent months, including the title of 'Hackathon Winner' on the Binance Smart Chain, recognition for its 'Unique Selling Point' at the SiGMA Balkans & CIS Awards, and the esteemed distinction of 'Emerging Startup of the Year' at the SPiCE India Awards, among others. Furthermore, Aviatrix was also named the Best NFT Community of the Year at the SiGMA Dubai event.
Significant Appointment
As Aviatrix continues to expand its dedicated following in Latin America, it has taken a significant step by appointing Gabriela Novello as the dedicated account manager for the region, ensuring that players receive personalized attention and a tailored gaming experience.
Expressing his delight, Vladislav Artemyev, the CEO of Aviatrix, shared his thoughts, stating: "To be recognised as the year's leading NFT project at the SiGMA Americas Gaming Awards is a fitting tribute to the passion and creativity the Aviatrix team brings to the product every single day. Aviatrix's unique mechanics are proving incredibly popular across Latin America, and we'll continue to work tirelessly so fans across the region can enjoy the very best possible gaming experience."
Source:
''Aviatrix named 'NFT Project of the Year' at SiGMA Americas Gaming Awards'', aviatrix.bet
General Gambling News
Back to articles