Back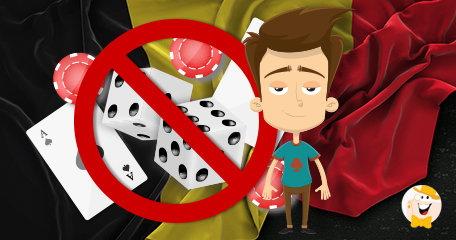 In an effort to protect the "youngest and most vulnerable parts of society" from dangerous effects of irresponsible and excessive gambling, Belgian government is considering raising the bar for online gambling from 18 to 21 years of age.
This initiative to introduce this legislation stems from the country's Christian Democratic and Flemish party (CD&V), only one month after a separate initiative that seeks a reform in regulations regarding gambling advertising on TV.
According to latest the research, one in five underage Belgian youth now engage in some form of online gambling, most notably sports betting, which is the most popular form of gambling for this demographic. To halt this trend of gambling sites becoming widely popular with teenagers, online sports betting sites will need to raise the age limit to 21– similar to what online casinos have already done in this country.
Belgium has legalized all forms of gambling in 1999, but the bill was revised in 2010 in order to recognize and validate the advent of gambling into the internet realm. In Belgium, it is also punishable by law to partake in online gambling activities on unauthorized sites and operators. It is estimated that around 15% of gambling patrons use the unregulated operators.
The TV advertising bill that was discussed in Belgian parliament last month is supposed to revise the way gambling is advertised during peak hours. It would put ban on all gambling ads before 8 PM and prohibit them from airing during sport events. Also, the current regulation that encourages gambling operators to place warning texts next to their ads could go from voluntary to obligatory.
"one in five underage Belgian youth now engage in some form of online gambling"
Gambling Law & Society News
Back to articles