Back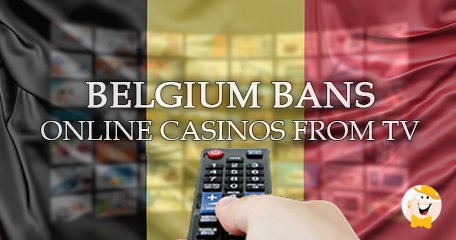 The western European country of Belgium has prepared the stage for enforcement of a much sterner set of rules relating to online gambling and sports betting. The new directives, approved by Belgian Parliament and leading politicians, will be implemented later in the month or early December at the latest.
A Strong Governmental Support
The government of this nation of 11 million people has been working on this new set of gambling advertising laws for over a year, since October 2017...
...and in particular, their way was led by country's Justice Minister Koen Geens who is also a member of the reigning Christian Democratic and Flemish political party, who is somewhere on the center-right political spectrum.
Geens has fought for a cross-bench support for this new decree, citing concerns about uncontrolled casino advertising's bad influence on the most vulnerable parts of the population.
The new advertising framework completely prohibits the advertising of online casinos on Belgian TV channels. In fact, the ban extends even further than that – licensed online gaming operators will only be able to promote themselves on certain websites approved by the government.
Limits on Deposits
Furthermore, Belgian celebrities, especially athletes, will be forbidden from endorsing online gaming and sports betting brands. While on the subject of sports betting, this branch of gaming will also get its fair share of advertising revamp...
...as, in the future, the reserved time slot for the TV advertising of such activities will be 8 PM, in which hour all available TV ads for sports betting services will run. Also, there will be no marketing coverage of any such services during the broadcast of live sporting events.
Online operators are faced with a further headache as they can anticipate a significant drop in deposits amount by their players. Online casinos will have their bonus scheme funds restricted to circa $308 per month. Credit card deposits will be completely banned and players themselves will be faced with individual deposit cap, which will be set at weekly $560.
A Tough Market to Break
Belgium has one of the strictest gambling laws in Europe...
...The so-called Belgian Gaming Act has been in place since 2011, in this form or the other, and has put established land-based operators in clear favor over online gambling operators who have tried to convince Belgian Government to loosen the market restrictions.
Even so, the generally complex and disagreeable marketing regulations are not preventing operators from entering the country. For instance, one of the biggest betting brands, BetSoft, entered Belgium in October via Supergame Casino deal.
Back in March, Kindred Group won a case in front of Constitutional Court of Belgium, avoiding to pay a 21% value-added tax and effectively overturning the provision from 2016.
Source:
"Belgium Approves Tough Directives on Online Gambling Advertising", Ted Menmuir, sbcnews.co.uk, November 9, 2018.
"sterner set of rules relating to online gambling and sports betting"
Gambling Law & Society News
Back to articles