Back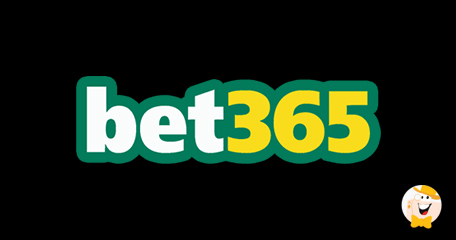 Bet365 is hosting a massive €1,000,000 Slots Giveaway promotion that will be running until December 6th and will be divided into four prize draws, each containing €250,000 in prize funds!
This offer is open for all registered members of the online casino who have deposited €10 or more during the promotional period.
It's Time to Go Big
If there are words to live by as we prepare to bid the year goodbye, it is these: abundance and lavishness. December is hardly about being modest and humble – it is about being generous both to oneself and to others.
Because after all, the looming Christmas season is about feeling extra good and going the extra mile to make everything a little bit over the top. All year-long we work hard, make sacrifices and compromises, so it's only fair to treat yourself at this time of year.
Bet365 is perfectly aware of this and is throwing a promotion to end all promotions (not literally) with their €1,000,000 Slots Giveaway that truly is giving away a lot in its titles, in terms of how prosperous it aims to make you!
The offer is divided into four draws that take place every Monday and Friday during the promo period, each containing over 38,000 cash prizes. The top prize in each draw is €5,000.
Be Careful What You're Playing
During each qualifying period, you can earn unlimited amount of tickets by playing the finest slot titles until December 6th.
These are the eligible games, so take heed – only playing these will qualify you for the prize draws: Cleopatra's Chest, Pirate Plunder, George and the Dragon, Fireworkz Blitz, Big Top Tombola, Mafia Millions, Age of the Gods: Lord of Lightning, Snow Queens Magic, Clover Rollover and Bouncy Balls.
Beside these, there are also double ticket games:
In week one that's Clover Rollover, and in week two of the promotion, it is Bouncy balls.
Participating in this promotion is very easy. Here's what you have to do:
Wager at least €10 while playing any of the above games and earn yourself a prize draw ticket
Join the draw and win prizes of up to €5,000, with the possibility of winning multiple prizes
The remaining prize draws' qualifying periods are from 30th November until 2nd December and from 3rd December until 6th December. Other details and terms of this promotion include that there are no restrictions and limitations on how many prize draw tickets you can earn, as you can win more than one prize in each prize draw.
The prize draws are taking place on these dates: November 26th, November 30th, December 3rd and December 7th.
Remember to check out the T&C's of this promo very carefully and never forget to have all the fun in the world while chasing the big prize. After all, we're on a threshold of holiday!
"Bet365 is hosting a massive €1,000,000 Slots Giveaway"
Tournaments, Promos & Bonuses
Back to articles