Back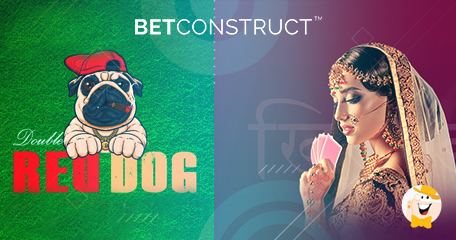 BetConstruct has just added two releases to its portfolio of live games. With the latest chances, Bet-on Teen Patti and Red Dog, the operator expressed its approach for various cultures and traditions. The first game is an extravagant card game that used to be popular in India. The latter release represents one of the classic card games which appears as part of the live casino offer for the first time.
Reactions
The brand's Live casino spokesman said:
"Diverse gaming cultures around the world are a huge source of inspiration for BetConstruct. That's how we deliver a truly varied gaming experience which resonates with the preferences of international player audiences. Through the years this approach has put down deep roots in BetConstruct's philosophy and also proved to be effective in terms of player acquisition, since our choices and ideas have usually found favour with our partner operators."
BetConstruct has been focusing on the live casino section over the previous years. The company has invested huge amounts of money in halls, casino dealers and R&D, aiming to keep existing and attract new customers.
The spokesman added:
"Live Casino is one of the fastest-growing products of ours, making it a perfect environment to introduce region-specific games to. That's exactly what happened with Teen Patti, an Indian game close to three-card brag which originated around 16th century."
A brand representative said that the Teen Patti game recently enjoyed huge popularity during the recent ICE 2019.
Commenting on the Red Dog release, the spokesman noted that BetConstruct faced a challenge adapting the game to a live casino version. The entire team joined forces to create something special while using hackathon practice. During the creation process, software developers, team leaders and designers came out of the office to focus on Red Dog development.
Present Situation
Both Red Dog and Teen Patti are available to BetConstruct clients in different jurisdictions. Meanwhile, the company continues to work on new solutions with brand-new live casino products to come soon.
The spokesman concluded:
"We have more games planned for launch, and all of them, just like any existing offer of our Live Casino, will be accompanied with a staple diet of tournaments and jackpots, all covered by BetConstruct. We are going to open two more halls with new designs and a new atmosphere, featuring tried-and-tested games alongside our latest releases and products for specific markets. Sticking with our unique approach, there's still so much more we can do."
Source:
"BetConstruct adds exclusive new games to its Live Casino suite", yogonet.com, October 4, 2019.
"added two releases to its portfolio of live games"
Casino Games
Back to articles