Back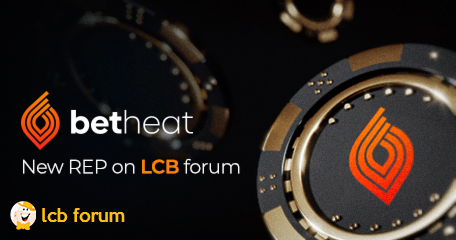 Betheat Casino Opens Support and Complaints Thread on LCB Forum
As our direct casino support page continues to grow and new brands open their support and complaint threads, it is our sole responsibility to introduce their newly assigned reps on the forum ASAP.
This time, there is a whole group of casino representatives to join our ranks and it is called ShadiBH, a support team that will be available on our site to help you out with any request, so feel free to contact them whenever you're in trouble – this refers to your membership and experience with Betheat Casino, of course!
So, Who is Betheat?
If you were expecting something hot, you're in the right place!
This Curacao-licensed gaming platform looks sharp and elegant, featuring an attractive, middle-aged guy smoking a Cuban cigar and patiently waiting for the new players to register.
Next, the promo section. It is divided into casino and sportsbook bonuses, including the famous first deposit booster as well as some special offers on Tuesday, Saturday, and Sunday…
The fun continues to grow as you claim the most engaging part of the promotional program which is the weekly and monthly slot tournaments – an enormous source of fun for competitive players who like to see their names on top charts.
If that sounds interesting, drop by to say "Hello" to ShadiBH in the official direct support thread for Betheat Casino, where our members are already expressing many thanks for joining the community!
In case you need to discuss things on a personal level though, send a message via inbox on LCB directly to the rep.
Once you decide to join Betheat Casino and create an account, get ready for a real blast! There are more than 49 influential names from the software industry onboard, all worked up to deliver their most popular gaming content to the players.
Inside the casino's massive catalog of slots, table games and Bitcoin-friendly games, you will not only find fresh releases, but also high-quality live dealers, sportsbook, blackjack and other adventures at the tables beyond your wildest dreams.
What is DCS?
The simplest answer is this: here you can post any questions and complaints directly to the casino representative.
There are 337 casino reps at this point on our website, always ready to assist their and our members in any way possible – registration, payouts, doubts, troubleshooting, disputes, complaints etc.
Believe it or not, they have 165,432 forum members at their disposal on LCB, although not all of them are registered at their casinos. Still, our community is growing with 548,247 posts in 28,888 topics by 14,653 members day by day.
Just in case you cannot find a representative for a particular casino on this page, please go post a complaint in our player complaint section.
Our customer support will be with you shortly.
"available on our site to help you out with any request"
LCB News
Back to articles