Back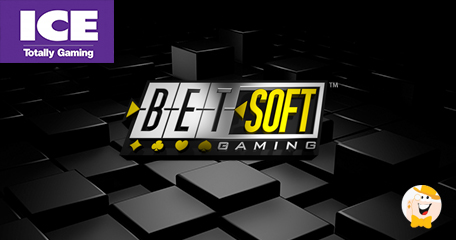 Our regular readers and fellow LCB'ers already know that the annual ICE Totally Gaming conference and exhibition will be held from February 6th to 8th in London – we've covered this bit of info in previous news. What we have to share with you today is that the world-famous developer BetSoft Gaming Limited will be making their appearance at the event, at stand, S3-312.
There, BetSoft, who is renowned for delivering high-quality content to the most popular online casinos around the world, will be debuting some of their latest innovations and inventive solutions. Some of the content that will be making its official debut include the Egyptian-themed, Legend of the Nile video slot, utilizing the cutting-edge Shift platform as well as the Sugar Pop sequel.
Legend of the Nile promises unparalleled graphics, as the developer has been cited commenting that it will come with, "beautifully rendered scenery." We can also expect to see "revolutionary game mechanics, a great example of how form and function work hand in hand." What this means exactly, remains to be seen, but we're impatient to find out. What we can also expect to see for the first time is the new trail system that lets players "collect Gods during play," in order to gain special awards.
Sugar Pop video slot will receive its long-awaited sequel – Sugar Pop 2: Double Dipped. It will boast new features such as the Candy Bomb event, Sweet Hammer and Jelly Bean Cannon.
Another thing that could make its debut during the London event is the announced "evolutionary gaming technology that will open the industry up to entirely new demographics."
Prior to BetSoft's spot at this year's ICE event, the company's Chief Technology Officer Dan Cooper said: "BetSoft [Gaming Limited] believes in a game's flow; the way the mathematics function, the sounds and animations, the speed in which things happen and the order in which things happen. All of these various elements play a synergistic part in the creation of a game. The closer to perfection each element becomes, the better the resulting game performance can be."
Source:
"BetSoft Gaming Limited coming to ICE Totally Gaming", Morgan Adam, worldcasinodirectory.com, January 28, 2018.
"exhibition will be held from February 6th to 8th in London"
Casino Software
Back to articles