Back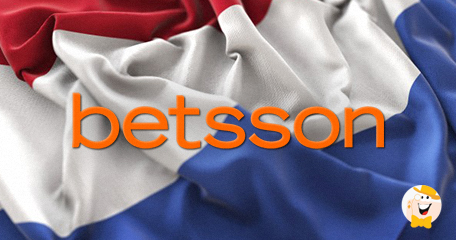 One of the leading betting companies, Betsson, expresses a positive view on the upcoming Dutch Remote Gambling Act passed by the local Senate. Despite the welcoming atmosphere, Betsson raises concerns about the existing proposal for Act postponement.
The expecting decree will pave the way for modern gambling in the Netherlands.
Waiting for the New Act…
From what we know, the new Gambling Act will come into force by mid-2020, with license applications being approved within the same period. The impending gaming tax will make up 29% of GGR. Taking a look back at the Dutch gambling market, we can perceive a long-lasting debate regarding local regulation. With the imminent betting Act, the Dutch gaming market will take a break while waiting for foreign companies to apply for local licenses.
Controversial Proposal
The new gambling act is shadowed by the immediate proposal of Dutch Minister, Sander Dekker for a waiting period of two years due to illegal operators. The outcome of the proposal is still unknown. In the accompanying proposal, the Legal Protection minister has not separated 'fined' from 'not fined' operators. It resulted in the same treatment of the penalized companies and those with regular operation. For example, Betsson fined subsidiary Corona Ltd. will be in a similar position with other overseas operators in the Dutch market.
While referring to illegal operators, the Dutch Minister considered companies which were placed in the local market via Dutch iDeal payment method, advertising activity or via Dutch domain name.
Reactions
Commenting on the upcoming Act, Betsson's CEO, Pontus Lindwall, said:
"Finally, there will be modern gambling legislation in one more big monopolistic market in Europe. Betsson Group already has 12 local licenses in Europe and we are looking forward to the Netherlands following the suit of other European countries in opening up the market to competition. We welcome the regulation despite our concern about the so-called cooling off period which could harm channelization of local customers as well as be deemed as non-compliant with EU law."
He continued:
"Our understanding is that all international operators currently in the market would be eligible for a Dutch license but such license may be issued with a delay reflecting the cooling off period. It is also our understanding that this period is not intended to be a blackout period. Should the cooling off period be implemented, Betsson operational subsidiaries have made and will continue to make certain adjustments to their offering to best handle the impact of the cooling-off period as well as put themselves into a good position for the licensing process."
The cool off period will commence after the Gambling Act is published.
Source:
"Betsson welcomes new gambling act in the Netherlands but raises some concerns", Niji Ng, europeangaming.eu, March 1, 2019.
"a positive view on the upcoming Dutch Remote Gambling Act"
Gambling Law & Society News
Back to articles