Back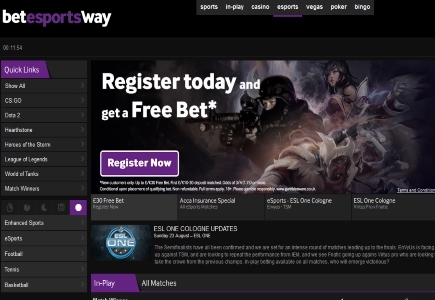 Betway has announced that it will sponsor the Electronic Sports League's (ESL) UK Premiership.
The eSports league is operated by Turtle Entertainment in Cologne and has 5 million registered punters.
"Betting is already a huge part of the CS:GO [Counter-Strike: Global Offensive] community and our partnership with Betway will provide a tried and trusted alternative for our fans and spectators, encouraging growth within the UK," said Peter Mather for ESL.
"The partnership with ESL further cements our commitment to the e-sports community and we can't wait for the play-offs and finals to get started," Alan Alger, media relations for Betway said.
The Counter-Strike: Global Offensive tournament final kicks off on October 24, 2015 at MCM ComicCon to be held in London.
Sportsbook Sponsorship
Back to articles