Back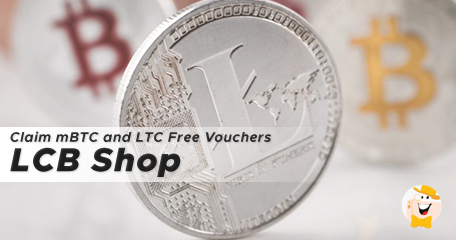 We have great news for all our cryptocurrency-loving members. As Bitcoin transaction fees hit an all time low in February 2018, Bitcoin voucher makes a comeback to the Shop! This time, the most popular digital form of money is not the only such item to redeem - we also added Litecoin, an alternative peer-to-peer currency sharing many of its technical features.
When the increased demand and volatility of the value of Bitcoin led to insufferably high transaction fees in 2017, we were regretfully forced to suspend the item, which was at that time among the most popular Shop perks. Back then, the network couldn't cope with the growing demand for the currency, causing fees to skyrocket, which meant the cost of sending and receiving small payments was much too high. But now that the fees are once again reaching acceptable values, the time is right to reintroduce these highly requested items.
Both vouchers function as cash items, and will be sent straight to your digital wallets. Once you have accumulated $25 by contributing to the LCB community, the chips will be available to claim and use at gaming sites that accept cryptocurrency deposits. Nowadays, there are many reputable brands with excellent software and features to choose from - take a look at our list of Bitcoin-friendly casinos and LiteCoin friendly casinos, and pick the one best suited to your needs.
Our Shop is a way to give back to our members for their continued loyalty and dedication to the gaming community. Your posts, comments and ratings of casinos and games result in LCB virtual cash awarded to you at a rate which depends on your current status. Every action counts and will get you closer to claiming any of the Shop's many free gifts. Good luck!
"Both vouchers function as cash items"
LCB News
Back to articles