Back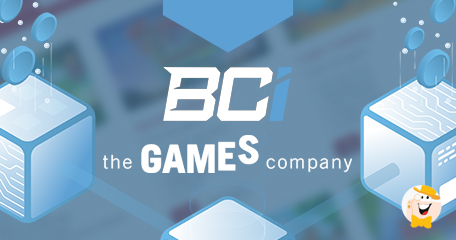 Wednesday's official press release by the BlockChain Innovations Corp. (BCI) reveals that the Las Vegas-listed designer and developer or market ready blockchain technology has acquired The Games Company (TGC) – an independent casino software development house.
BCI, who has been serving international gaming industry for years, completed the acquisition of UKGC and the Alderney-licensed games provider for as of yet undisclosed amount.
TGC's games are available on UK, Canadian and several markets served from Gibraltar. The company also plans to launch its services with Malta-licensed operators some time during next year's first half.
A Way Into Top League
The Games Company cooperates with top-tier gaming operators with properties and online casinos all around the globe...
...Naming a few most important ones, these would be William Hill, Bet Victor and Loto Quebec. Their gaming content is multilingual in nature: each game is available in more than 30 languages. Titles such as Hippie Chicks, Cash Cowboy and Lucky 8 Keno all have a bonus spin promotion engine as well as a multi-currency wagering option that includes cryptocurrencies.
BCI's blockchain technology will ensure TGC products benefit from provably fair system which will let players verify game fairness on their own, instead of having to rely on a third party verifier.
Different Type of Blockchain Integrations
Matthew Stanford, BlockChain Innovation's CEO, said:
"We are excited to acquire The Games Company. In addition to their proven success in the market, strong product roadmap, talented management and staff, and cryptocurrency friendliness; integrating BCI's technology with TGC's casino content will allow us to showcase other examples of blockchain applications in the casino content vertical."
He further noted that adding TGC's suite of casino games to BCI's sportsbook and payments solution platform will establish his company as a full-product suite B2B gaming platform supplier "with all the advantages of running on blockchain technology."
Expanding the Family
Hans Winkelmann, The Games Company founder himself, also chimed in and said that joining the BCI family will expand BCI's product portfolio, but will also deliver TGC's content into new markets – and on evolutionary technology at that.
"By supplying our game content and other product features via BCI's technology we can then address cryptocurrency players and the nascent Bitcoin market that has over 22 million wallets and a market cap exceeding $60 billion USD," he concluded.
Several perks of using the BCI platform is in its deposit-less wagering, frictionless wagering environment and instant confirmations and deposits for winning bets...
...Such a partner will prove a valuable ally for TGC's team of developers (based in Portugal) that work tirelessly on creating HTML5 games for desktop and mobile.
Source:
"BlockChain Innovations Corp. Acquires The Games Company", BlockChain Innovations Press Release, December 19, 2018.
"market ready blockchain technology has acquired The Games Company"
Casino Software
Bitcoin
Back to articles