Back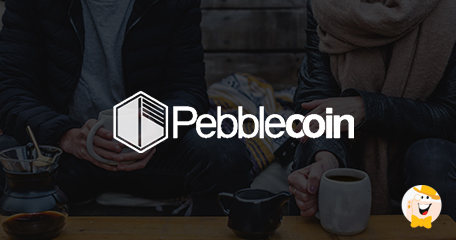 Las Vegas-based international blockchain technology supplier for regulated gaming industry, Blockchain Innovations Corporations (BCI), has announced the launch of their brand new crypto-wallet – Pebwallet.com.
In a recent announcement here on LCB, we brought you the exclusive news of BCI's CEO Matthew Stafford speaking at this year's iGB Live event in Amsterdam, that begins on July 17th. A big part of his presentation will be devoted to company's latest innovation, Pebwallet – a fully functional cryptocurrency wallet for managing and exchanging cryptocurrencies. Pebwallet users will be able to buy, sell and exchange wagers and gain access to BCI's smart contracts platform.
The cryptocurrency wallet also uses an API to communicate with any operator who may allow wagering between players via pay-as-you-go digital currency. Users will be able to exchange Bitcoin, Ethereum, Litecoin, Bitcoin Cash etc. for PebbleCoin – made exclusively for gambling and one of the first to use smart contracts, with the outcome of any public sporting event attached to it and trade them as coins. It's an extremely safe and reliable cryptocurrency, prompting Stafford to explain that it "utilizes a best-of-breed crypto-note distributed ledger and a delegated proof of stake distributed network for maximum security at near-zero cost."
Stafford went on to comment on Pebwallet: "Our solution is easy to use for the player and simple for an operator to integrate. Our crypto-wallet seamlessly integrates with existing player account management systems and, with a single email to their player database, operators can offer a one-click registration for any known player to set up their crypto-wallet and then begin accepting cryptocurrency for smart contract wagers."
PebbleCoin, around which the company's technology is built, has been around since 2015 and is the only cryptocurrency that can facilitate real-time wagering.
Source:
"BlockChain Innovations Corporation launches crypto-currency wallet, Pebwallet.com.", BlockChainInnovations.info Newsletter, July 12, 2018.
"Pebwallet – a fully functional cryptocurrency wallet"
Bitcoin
Back to articles