Back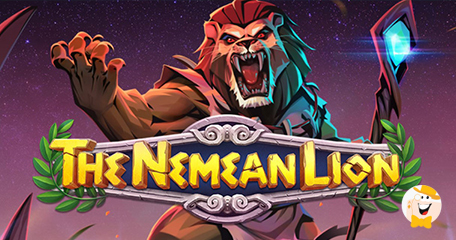 Blue Guru Games, a provider of casino games with exciting themes, is taking players on another adventure. Following the new release, you can follow a well-known Hercules in his search for redemption and immortality in The Nemean Lion game.
The latest slot follows the is Hercules story, who becomes insane and under the influence of the Goddess Hera. The main hero will search for advice from the Oracle at Delphi. To get an atonement and immortality, he has to complete a number of epic tasks called the Labours of Hercules.
The first assignment of the main character is to outclass the Nemean Lion, a massive beast with golden fur. Customers join Hercules in his mission and are backed along their way by bonus features. You can collect Scatters to enhance the Bonus Games Multiplier.
If you are successful in landing at least three Scatters, you will see Hercules traveling into the depths of the canyon, taking with him the collected Multipliers. Upon arrival, he will receive 12 Bonus Spins and three Multiplier positions based on the spots of landed Scatters.
As part of the Bonus Games, any additional Scatters that appear will either boost the Multiplier value on that place or provide a new Multiplier spot starting with the Multiplier just above the reel. When a Multiplier is in place, the count will enhance by one.
A winning combination can also pass through a Multiplier position, the win will then include the sum of the Multipliers that it presses.
Speaking on the new addition to the suite, Kristian Hassall, Commercial Manager at Blue Guru Games, said:
"Players will be able to help Hercules complete his first labor by defeating the feared Nemean Lion.
"Along the way, they must collect Scatters to not only guide Hercules towards his epic showdown with the magnificent beast but to also give him the very best chance to overpower the Nemean Lion through Free Spins and Multipliers.
According to his words, the game has been created to take users to the heart of the Hercules world with every spin, and thanks to the exciting mix combined with striking graphics and original soundtrack, they believe it does just that.
More About the Company
Blue Guru Games started its story when a group of good friends with a long track record in the gaming world decided to join together and offer something innovative to players. Its team is passionate about mythology, folk tales, history, spirituality, and all esoteric things. This passion is reflected in the brand's games.
Source:
"Take on The Nemean Lion in Blue Guru's debut release", europeangaming.eu, April 21, 2022.
"collect Scatters to enhance the Bonus Games Multiplier"
Casino Games
Back to articles