Back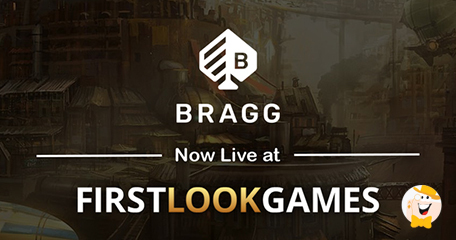 Top-Class Marketing Platform Expands Network of Gaming Studios
The ultimate iGaming marketing platform, First Look Games, has continued to expand in January 2023 by adding Bragg to its network of over 800 publishers.
This content-driven gaming technology provider will from now on utilize the power of affiliate marketing to access and connect with various iGaming affiliates and reach over 20 million casino players around the world.
Bragg Among Top 800
Despite the fact that it's already "on top of the world" in the iGaming sector, the First Look Games platform is excited to add a new brand to its ranks.
The iGaming technology and content provider from Toronto, Canada, will from now on use the affiliate and B2C game promotion of its products, including its in-house and partner studios.
Known as the one-stop-shop for operators, Bragg will complement FLG with premium technology solutions and support services. The company is also bringing its action-packed catalog full of versatile casino content powered by proprietary third-party software.
According to the details of this agreeent, First Look Games will help the iGaming provider distribute information and assets for the purpose of greater visibility on the market.
The advertising will also cover Bragg's up-and-coming in-house studios, Atomic Slot Lab and Indigo Magic.
Once added to the upgdraded FLG platform, Bragg's portfolio will gain access to more than 800 certified affiliates and publishers around the globe.
Just like any other provider on the network, Bragg Gaming will upload game sheets, logos, images, videos and demo games to encourage faster distribution of each title.
Publishers will then use the information to create game reviews and other traffic-generating content about the studio and its upcoming releases.
Once they enter the platform, each studio has the power to manage information and assets via Studio Management Centre. One of the latest updates even allows developers to highlight any operator exclusivity agreements or remove certain jurisdictions for some games.
Ramping up Visibility
Under the terms of this agreement, Bragg Gaming can also decide what information it shares with future affiliates. As stated by Tom Galanis, founder of First Look Games, affiliates are an important factor for raising awareness and visibility of studios and their latest work.
"Bragg Gaming is a major iGaming content provider, and we're thrilled to be helping to ramp up the promotion of games developed on its Remote Gaming Server via our network of 800+ approved publishers," concluded Galanis.
Director of product marketing at Bragg Gaming, Niklas Mravlje, said that the arrangement with FLG will help its studio partners reach a bigger audience and beat many rivals mostly thanks to a premier collection of thrilling titles waiting in the pipeline for 2023.
Source:
"First Look Games and Bragg Gaming join forces", firstlookgames.com, January 30th, 2023.
"First Look Games platform is excited to add a new brand to its ranks"
General Gambling News
Back to articles