Back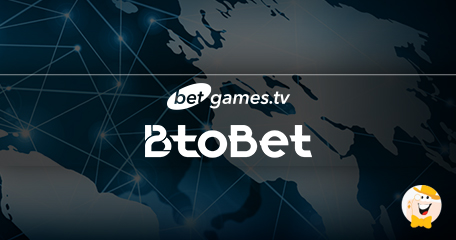 iGaming and sportsbook platform provider, BtoBet, recently announced a partnership with BetGames.Tv, a move which directly follows the provider's interest in expanding into Latin American and African markets. Together, the two companies plan to introduce live streamed games and lottery in retail betting shops, an effort that is proving to be successful thus far.
Head of Sales for BetGames.TV, Christian Maglia, released a statement about the recent alliance: "It's a pleasure to be partnering with a farsighted igaming software provider such as BtoBet which is expanding in the fast-evolving markets of Africa and LatAm, providing local operators with fitting technology, suitable for their needs for mobile, online and retail businesses. This agreement extends an existing collaboration between BetGames.tv and BtoBet and I firmly believe that BetGames.Tv gamin content, together with BtoBet's omnichannel platform will continue delivering a compelling gaming experience worldwide."
Also commenting on the collaboration is the BtoBet chairman, Alessandro Fried, adding, "Following the concept to set the player at the centre of the gambling experience, we are very proud to have started this collaboration with BetGames.Tv. In fact, the offer of streamed games and lottery creates a new gambling dimension in the retail betting shops for players living in regions like Africa and Latin America. A dedicated satellite channel gives players the possibility to enjoy a new – and really appreciated – gambling experience also in areas where the internet connection is not always working perfectly."
"BetGames' Cashier application, available across Windows, web and Android platforms, will be offered via BtoBet's platform. Our solution perfectly suits those operators who are looking for innovative products," Fried continued.
Source:
"BtoBet Announces Its Partnership With BetGames.tv", btobet.com, August 22, 2017.
"BtoBet, recently announced a partnership with BetGames.Tv"
General Gambling News
Back to articles