Back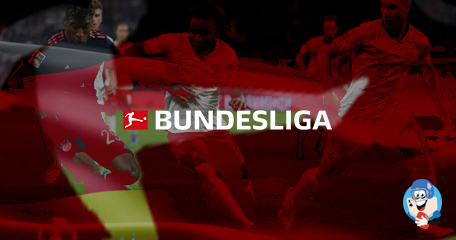 German football continues to show a great example of solidarity amid the terrible panic and revenue losses that the coronavirus pandemic has generated across the world: the top four clubs in the Bundesliga have pledged 20 million euros to support fellow German teams through this crisis. Bayern Munich, Borussia Dortmund, RB Leipzig and Bayer Leverkusen will give up their share of the national media revenue and donate the remainder up to 20 million euros from their own bank accounts. 
The German Football League (DFL) will then decide how to split the cash among the other 14 teams in the Bundesliga and the 18 teams in the second tier of German football. "We want to send a signal of solidarity to all clubs in the Bundesliga and Bundesliga 2," Bayern chief executive Karl-Heinz Rummenigge said. The matches have been stopped in Germany since 13 March and the suspension is supposed to last until April 2. However, the break will most likely be extended as the epidemic is spreading in Germany, with thousands of new Covid-19 cases registered every day. 
Rummenigge added: "In these difficult times, it's important that the stronger shoulders support the weaker shoulders. With this, we also want to show that football is standing together right now." Borussia Dortmund chief executive officer Hans-Joachim Watzke said: "We have always said that we would show solidarity if clubs, through no fault of their own, should run into difficulties that they can no longer overcome themselves. Borussia Dortmund is currently having a major impact on society through a wide range of initiatives. And naturally we are prepared to help out other professional football clubs if it is ultimately a matter of cushioning the financial effects of the pandemic." 
On Wednesday, players and directors at Bayern Munich and Borussia Dortmund agreed to take temporary pay cuts in order to help their clubs sustain the other staff, while star striker Robert Lewandowski have contributed one million euros to fight the pandemic. Fellow Bayern Munich players Leon Goretzka and Joshua Kimmich have set up a fund called "We Kick Corona" and contributed one million euros between them. 
Source: 
"Bundesliga top four make 20m euro cash pledge to other German clubs", BBC Sport, 26 March, 2020
Sports Events
Back to articles