Back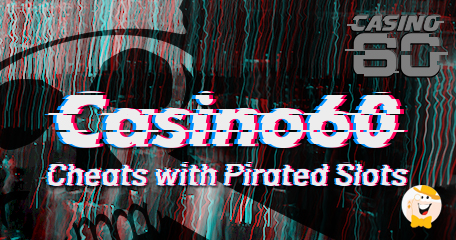 Fool me once, shame on you; fool me twice....wait a minute...LCB has never been fooled before! Not by some shady casino with terribly dubious games anyway. Let's not get ahead of ourselves now. Sure, there's been a few close calls in the past with some pretty clever renegades, but it was the LCB team they were messing with - we know all the tricks in the book. That's right Casino60.com - we can all see right through you!
Don't bother searching for this site's review on LCB -they're not on our lists. However, in this report, we ARE going to be dealing with the casino, and the issue of software piracy they seem to be involved with. There are strong indications that the slots they are hosting are not original versions, but rather unlicensed counterfeits of the most popular games on the market!
What gave them away?
This is the question we get asked a lot. Most players simply lack the knowledge and can't tell the difference between genuine games and fakes at first glance, and often not even upon closer inspection. So, HOW do we start to suspect something's not quite right?
It's different with every site, but in this case, players felt uneasy from the get go and the reasons were numerous. First....
...it was the looks - a simplistic, amateur design and logo. Then, it was the license, or the lack thereof. More specifically, they like to boast the Costa Rica license as if it has any merit. Many rogue sites we've nailed have also been getting by with precisely this certificate, which is legally invisible, and not recognized by a single institution of authority in the industry.
Our members from Canada noted they are allowed to access and play Net Entertainment software, which is unlawful because this provider restricts content from the Canadian online market.
Next:
More experienced players immediately noticed, that some of the games are full of glitches and behave very strangely, when compared to some versions of the same games they are used to play at other casinos.
After reviewing these inconsistencies, our slot team said: ''we've got work to do'', and soon we had plenty of evidence to compile this report, and back it up with empirical data.
Casino60 hails from the same group as Casino29 - Spade Media Entertainment S.R.L. Next to similar names, the two sites are very much alike in other aspects as well, down to matching designs, layouts and promotions. We were unable to determine whether or not the group owns more wagering operations, however, Casino60 seems to be their only English-language venue.
In the Face of Piracy
Our team thoroughly examined the integrated software, and found evidence of fraud. We have reasons to believe the site is hosting forgeries and look-alikes of products from the following providers:
Net Entertainment
Wazdan
Quickspin. And not only this...
...but the entire offering seems to be comprised of sham products - every last one of them!
Though glitched have been reported, the most incriminating proof is the fact that the software is hosted on the brand's own domain. Every reputable venue offers original games that must be hosted on the official server of the provider.
In other words:
There must be an existing infrastructure from the original creator, whether provided by the developers themselves, or by a licensed, authorized third-party distributor. It is never ok to find a site that hosts globally popular games, from renowned companies, on their own internal server! This is always a red flag to be promptly scrutinized!
Below are some examples of this, using screenshots of the fake games taken during gameplay. Note how each image clearly shows, that the source the games launch from is www.casino60.com. For example, Net Entertainment, premium iGaming supplier of some of the word's best games, has an official domain that is well-known to players - casinomodule.com - the subject of several past reports.
This further proves that the brand is most likely aware their games are not genuine, that they are obviously corrupted, and perhaps even made faulty on purpose - to prevent any winning combinations from occurring.
NetEnt Twin Spin slot: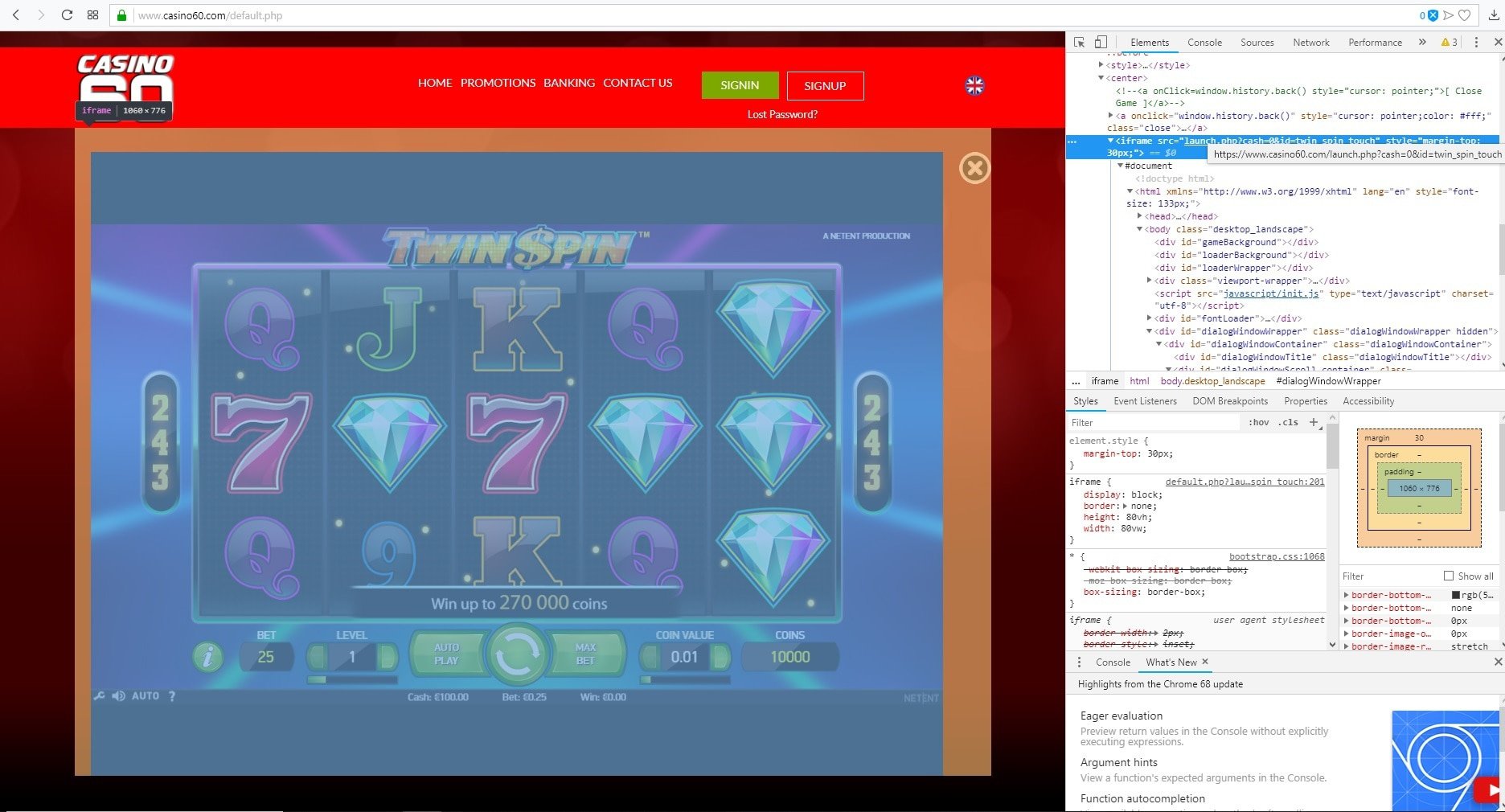 Wazdan Demon Jack slot: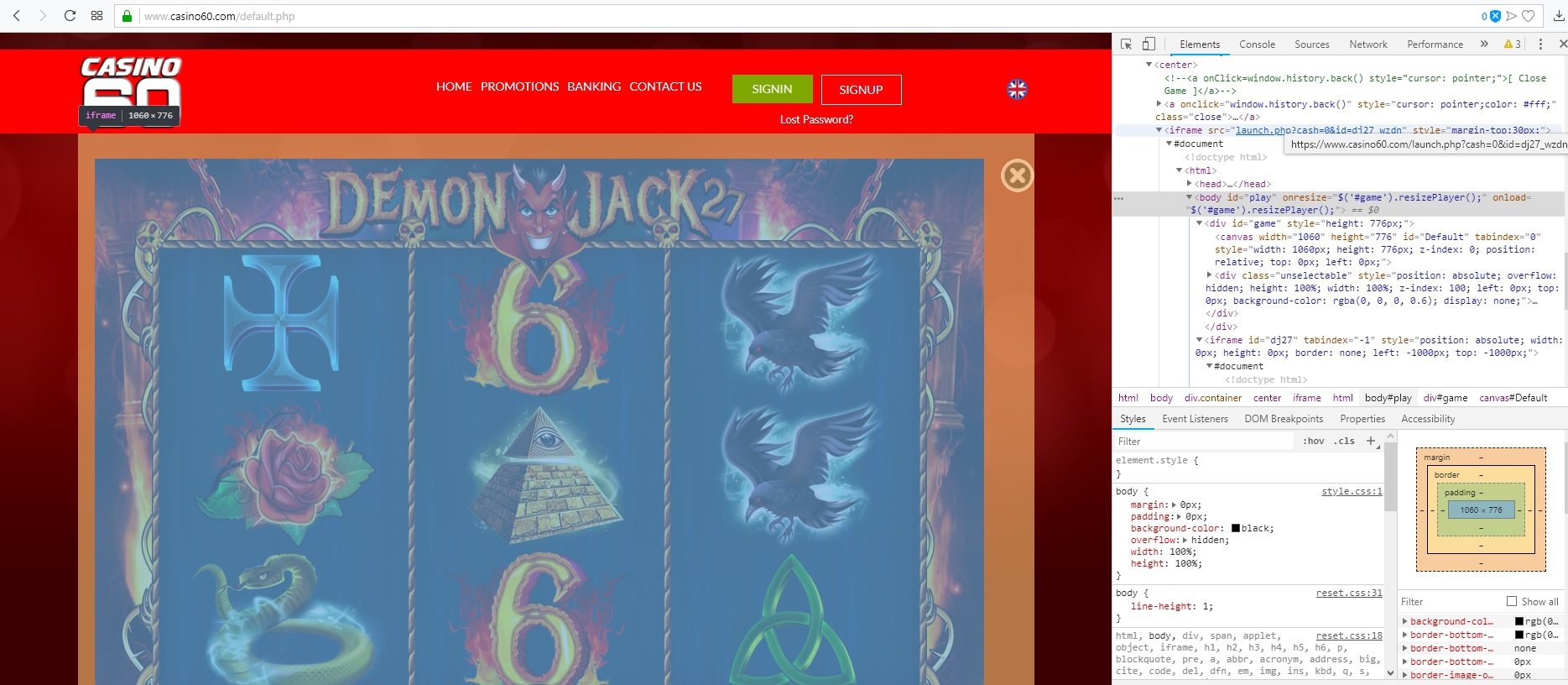 Quickspin Goldilocks and the Wild Bears slot: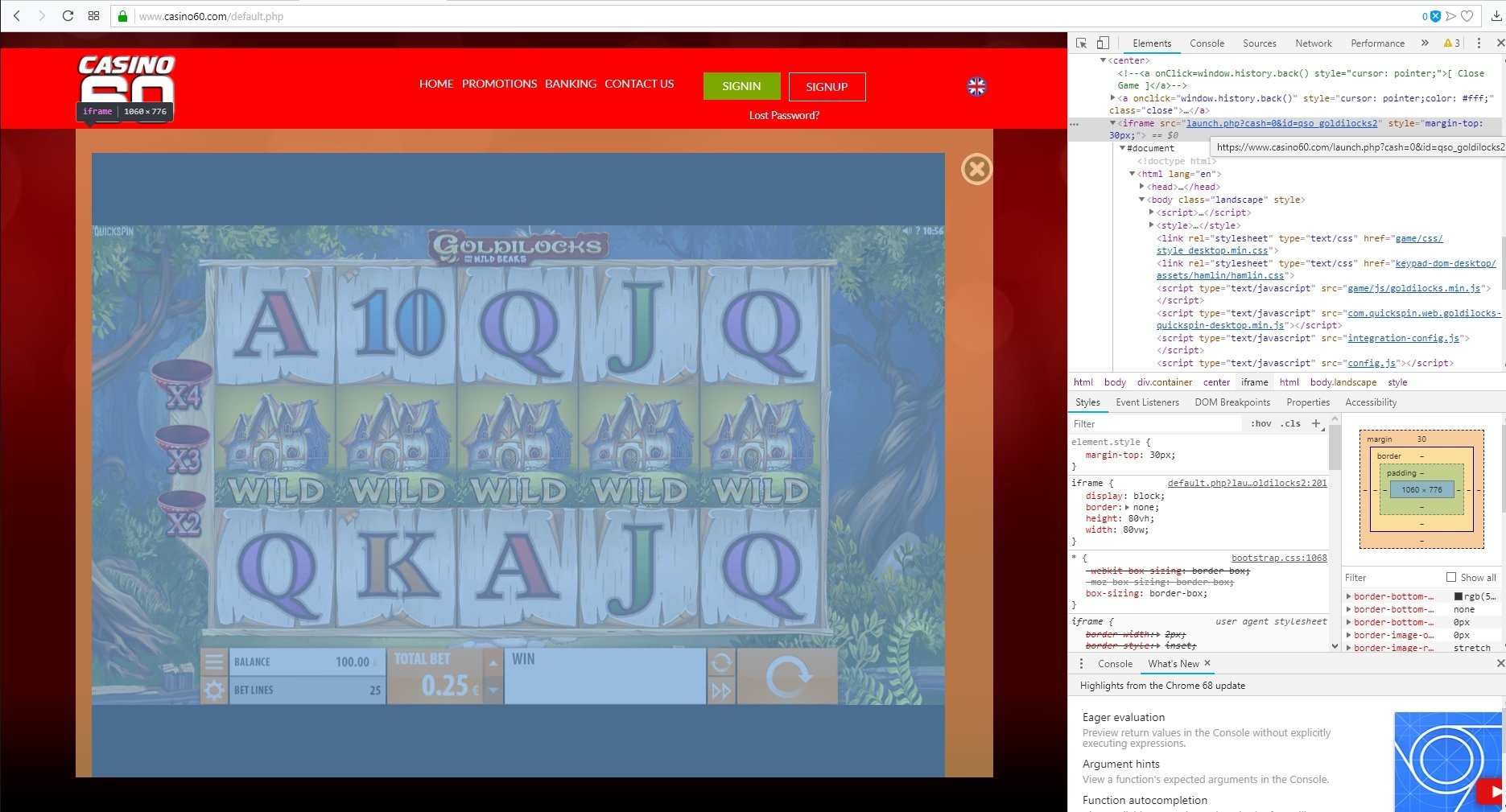 We are beyond happy to say some LCB'ers were wise to notice, and even wiser to report the above irregularities. Players know where to turn to, and who will listen to their problems. Thanks to LCB's reputation as rogue busters, and our many warning/predatory reports that have been published over the years, gamers are careful when encountering new operators, rushing to report their findings to LCB, and warn others in the process.
In the industry that has yet to be fully legally protected and defined, making players aware of danger and spread the word of the black market groups, is exactly the kind of positive change we were hoping to achieve!
Related articles based on our report:

LCB Exposes Three Sites with Pirated Games and Fake Licenses - report by onlinecasinosites.com
"the issue of software piracy they seem to be involved with"
Casino Warnings & Rogue Reports
Back to articles