Back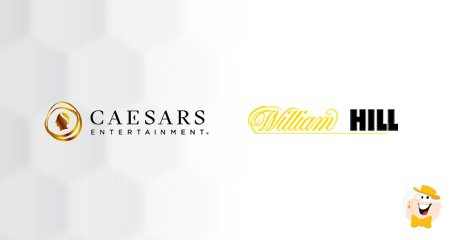 One of the most historic and momentous deals in the recent history of gambling seems to have gotten its conclusion, as shareholders of betting giant William Hill have green lit the Caesars Entertainment's takeover with 87% voting in favor.
At Hill's headquarters in London, the interested parties met and discussed the proposal and reached the verdict that will shape the present and future of online and land-based betting.
Done Deal
81.3% of William Hill shareholders that held 86.6% of business voted in favor of Caesars' takeover…
…after which, Caesars Entertainment - the leading US-based casino brand - will attain 1.08 billion shares valued at GBP 2.72 each.
This will amount to the total GBP 2.9 billion takeover. Caesars have said that the outcome of this agreement would be $700 million generated in net revenue for 2021.
This move is in line with Caesars' recent efforts to increase their presence in sports betting market.
Completing the Transaction Next Year
Caesars Entertainment's CEO, Tom Reed, said:
"We are pleased to have received William Hill shareholder support for our recommended cash offer. We continue to work towards satisfying the remaining regulatory conditions and look forward to completing the transaction next year and integrating William Hill US into our Caesars sports betting and igaming franchise."
The transition period in relation to Caesar's necessary regularity approvals are expected to start as early as the end of March 2021.
Stalled Eldorado Deal?
The other major deal that Caesars were involved in…
…was they themselves being bought by Eldorado Resorts, which seems to have gone on hold, possibly due to pandemic issues that can death quite a blow to the industry.
The deal was to be approved by Indiana, New Jersey and Nevada authorities and the Nevada Gaming Commission board was investigating the process in April.
Back then, it was reported that entities had expected to close the transaction in mid-April, but several sources have said that June seems more realistic for both providers.
However, since June, there was no new movements in this sense and the merger went on hold, by all accounts.
Source:
"Monumental verdict reached as Wiliam Hill shareholders approve Caesars deal", sigma.com, November 23rd, 2020.
"the Caesars Entertainment's takeover with 87% voting in favor"
General Gambling News
Land Based Casino News
Back to articles