Back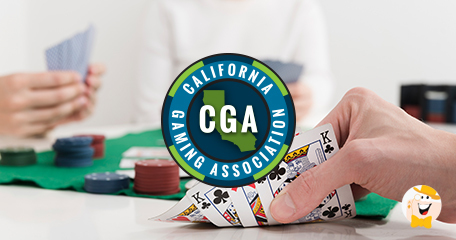 The state of California has just proposed harsher rules related to card games. On this occasion, California gamblers have protested against new rules composed by the California Bureau of Gambling Control. According to new prescriptions, casino customers are required to take turns performing as the dealer when betting in state card rooms.
More About Changes
After the recent Bureau of Gambling Control workshop organized in Sacramento, the California Gaming Association (CGA) disclosed that the changes would ruin the $5.6 billion gambling industry around the state.
President of the CGA, Kyle Kirkland noticed:
"No one in the card room industry relishes confronting their regulator, right? We wouldn't advocate for it, but it's so lethal and so disruptive to our people and our communities, that we have to push back."
Current Regulation
According to the present rules, California card rooms are permitted to have blackjack, three-card poker, baccarat and pai gow poker. However, players are required to act as a bank instead of casinos. It is prescribed as games where the house has a stake in the outcome are not permitted outside of the California tribal venues. Following these rules, the role of the dealer is rotated between users, but if the player denies the role, a casino dealer can allow the game to continue by stepping in.
The new rules require that all players at a card table have to take turns acting as the dealer, or gameplay would cease.
Kirkland mentioned:
"If the language that was presented today was implemented tomorrow, virtually every card room in the state would be out of business."
Adoption of New Rules
New card room rules are still in the preparatory phase. For final implementation, the California Bureau of Gambling Control will have to organize several hearings and create an economic impact report. Kirkland added:
"I'd be deeply concerned if they used this as a starting point. We are ready to take legal action if it comes to that. We would have to go into an injunction to stop them. Our industry, our communities couldn't survive."
Yocha Dehe Tribal Chairman, Anthony Roberts, had positive words for the proposed changes. He said:
"Yocha Dehe Wintun Nation applauds Attorney General Xavier Becerra and the Bureau of Gambling Control for proposing regulations requiring cardrooms to follow the law the State Legislature and California voters have put in place. This is an important first step to have state law enforced and to stop the play of clearly illegal banked games in card rooms in our communities."
At the moment, Sacramento runs about 10 card rooms based on information from the California Gambling Commission.
Source:
"California Gaming Association says proposed rule changes would kill card room industry", yogonet.com, December 20, 2019.
"California gamblers have protested against new rules"
Land Based Casino News
Back to articles