Back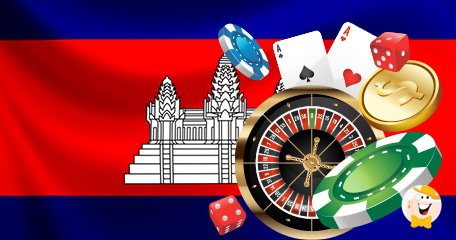 Cambodia's Prime Minister Hun Sen has reiterated that this Asian country is en route to prohibit online gambling completely as early as Q1 2020.
The local economy has seen more bad effects than good from online gaming, he says, confirming the earlier reports (that first surfaced in August 2019).
Shut Down Goes As Planned
It was when Cambodia's top officials signed a decree that online gambling operators should shut down their operations by the end of the year.
Sen has ordered the bodies responsible to stop issuing gaming licenses to operators. He divulged that this nation should not be so dependent on online gambling sector. Instead, he proposes a focus on developing online gambling sector.
The country's natural and cultural heritage, he says, could have a much more positive effect on economy.
The Question of Chinese Influence
Cambodia's licensing system is very similar to that of the Philippines – a country marred by online gambling problems itself.
It has been enabling Chinese businesses to open their gambling shops in the country and provide remote gambling services which were not allowed to Cambodian customers, even though some of them have violated that rule.
There are some concerns that, when Chinese companies and investors leave, that would impact the economy of the Philippines.
However, Prime Minster Sen insists that the dangers this poses to nation's security and reputation and much greater.
Associated With Money Laundering
He pointed out one thing especially…
…and that is the online gambling is associated with money laundering and other illicit activities.
Also, president of local real estate company has said that online gambling hurts the real estate sector in the short-term. Still, he things that prevention of crimes through barring of online gambling is a positive thing for the country.
Source:
"Gov't to bar online gambling", Niem Chheng, phnompenhpost.com, December 22, 2019.
"en route to prohibit online gambling completely"
Gambling Law & Society News
Back to articles