Back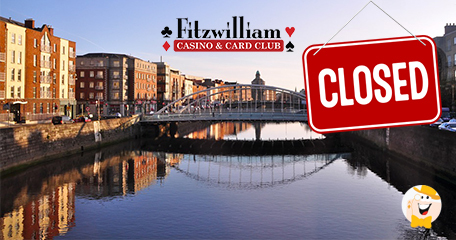 Fitzwilliam Card Club in central Dublin has just been closed for local gamblers. The venue was located close to Merrion Square in the capital of Ireland and operated as a private members' location. The closure occurred this past Monday with more than 78 people losing their jobs including 58 full-time positions.
Potential Causes
According to the opinion of the casino venue, the new Gaming and Lotteries (Amendment) Act had a significant impact on the recent closure. Amendments passed by members of the Parliament lower house blocked the casino from operating which resulted in the final closure of the venue.
The Dublin casino has been advised that operation is only possible under official permission. However, the current legal prescriptions allow the country to grant permission to casinos where the chances of all players and bankers are the same. It means that any gambling operator which looks to offer gaming chances to customers should include free gaming.
More About the Games
Some casino games like roulette and blackjack involve a margin – or "house edge" - which gives casinos advantage over customers. The edge amount of 2-3% and serve to increase casino revenues. However, the gambling odds are obviously against the players and no equality is guaranteed.
The Amendments of the current Gaming and Lotteries Act should be signed by President Michael D Higgins this week. As soon as law comes into effect, gambling operators will not be allowed to run casinos without a permit. Otherwise, such operation will be considered a criminal offense under new prescriptions of the Gaming Act.
According to the Fitzwilliam Card Club claims, Ireland law was destructive for its business. Casino spokesman said:
"Sadly, our pleas fell on deaf ears and an amendment was not granted to safeguard the business and our 80 employees."
The Card Club has been offering customers with the selection of games including roulette, blackjack and additional games that have been allowed to players over 18. The venue has also been famous for poker tournaments. Despite all problems, Dublin casino will compensate workers, including leave and statutory redundancy contributions. It has also confirmed to users that it will honor deposits or chips that they have.
As a reminder, the Golden Horseshoe Ltd, which operates as the Fitzwilliam Card Club parent company recorded €269,000 loss last year which resulted in net assets of €1.3 million on the last day of 2018. At the same time, Turnover stood at €2.6 million.
Source:
"Dublin casino closes, blames new Ireland gambling laws", yogonet.com, December 18, 2019.
"closed for local gamblers"
General Gambling News
Back to articles