Back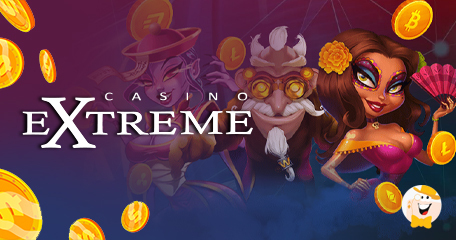 Casino Extreme is happy to announce the latest promotion, with 1000 bonus spins available for every player. The offer is available without additional conditions and customers are invited to benefit from the deal even today.
More About the Bonus
Casino EXtreme bonus is the perfect opportunity to spend more time with your favorite games. The promo will last 31 days starting from October 12 to November 12. As part of the deal, each player will receive 1000 bonus spins. The promotion is free to enter and you don't have to make any deposit in advance. The total amount of 1000 spins will be shared over 10 days, where 100 spins will be granted per day.
To qualify for the offer, head to the Casino Extreme and login to your account. In the next step, claim the initial 100 bonus spins and start with a countdown which will last 10 days. Each day during the Big Bang Countdown, players will receive 100 spins per day. Each bonus is available only in the following 24 hours. If you deposit $100 or more during the countdown period, you will also receive a special casino spins bonus on day 0.
Additional Terms of the Deal
To learn more about the technical side of the deal, make sure to check the following info:
The countdown is available to every single player
Each player starts the countdown by claiming the first 100 spins
The countdown can be commenced on any day between October 12 – November 12
Each day players will receive 100 spins
There are 1000 bonus spins in total
No codes are applicable for this deal
Just visit the webpage of the provider and claim the bonus
Every 100 spins will be playable on only one game
A list of the appliable games is included on the official page of the casino
Bonus spins are given for 10 most popular games at Casino EXtreme
Just come and join the promotion over the following month and make the most out of your gambling experience!
"31 days starting from October 12 to November 12"
Promotions & Bonuses
Back to articles