Back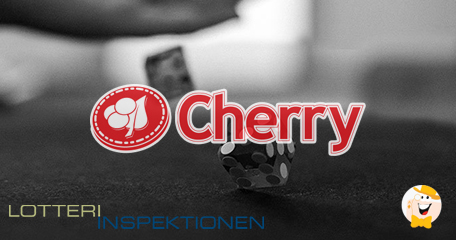 European gambling giant, Cherry AB, has used an official press release to confirm the successful outcome of their Swedish market license applications!
The confirmation came last Friday with the news that Sweden's regulatory body, Lotteriinspektionen, granted access to the operator's eight online casino brands.
All of them are permitted to go live on January 1st, when the country's re-regulated gambling market is scheduled to go in full effect.
The eight online casinos that got licensed are: Casinostugan, Cherry Casino, ComeOn, Hajper, Mobilautomaten, Snabbare and two additional partner brands.
Growing Intentions in a Reliable Surroundings
Cherry's President and CEO, Gunnar Lind, has said that the license process was grueling and very demanding but, although it required a tremendous amount of work, he believes it was worth it as Sweden's new regulations provide much better conditions for operators as well as customers than before.
"Sweden is an important market and we intend to continue growing from our already strong position," he added.
Comments ComeOn's President and Business Area Manager, Lahcene Merzoug: "Sweden is an important market and we intend to continue growing from our already strong position. ComeOn currently holds gaming licences in several European countries and is therefore experienced in conducting operations in line with the Swedish requirements."
Cherry already operates land-based commercial casinos in Sweden...
...Since the Restaurant Casino's inception in 1963 there have been numerous overhauls of the casino's purpose and looks, but with the re-launch of the market, Cherry will be raising its stakes in table, card and dice games and will expand its gaming offering.
Over 270 land-based license applications have been submitted by the company – each of those for a single gaming venue - which will replace their current gaming permits come New Year.
Much Ado About A Lot
There will be no break neither for Sweden's Gambling Authority or Cherry going into New Year, as the latter is STILL rooting through the submitted license applications while the former is undergoing serious business permutations.
A major acquisition is about to take place as the UK consortium has prepared a colossal $1 billion bid for the company takeover.
Equity group chairman Morten Klein was quoted as saying:
"In its evaluation of the Offer, the Independent Bid Committee has taken a number of factors into account which they deem relevant, including, but not limited to, the Company's present strategic and financial position, prevailing market conditions and the Company's expected future development as well as opportunities and risks related thereto."
Meanwhile, Swedish authorities were buried in paperwork as hundreds of eminent operators expressed their desire to do business in this country. Among approved licensees were LeoVegas, Videoslots and Global Gaming as well as numerous others like Svenska Spel or Kindred.
Source:
"Cherry has been granted eight gaming licenses for online gaming and betting", news.cision.com, December 21, 2018.
"All of them are permitted to go live on January 1st"
Gambling Law & Society News
Back to articles