Back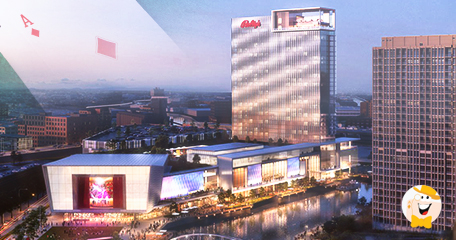 Is Chicago Finally Getting a Casino in 2022?
This week, the mayor of Chicago, Lori Lightfoot, will be looking at five proposals from three companies competing to acquire the license for city casino. The locations have already been revealed, including a 62-acre south branch of the Chicago River, south of Roosevelt Road where the river borders The 78.
As reported, city officials are analyzing the bids from Hard Rock International, Bally's Chicago and Rush Street Gaming. Each project will be reviewed by City Hall staff members, who will then recommend to the mayor which casino plan she should present for further approval.
Finalists to be Revealed in Q1 Next Year
Before making the call, Lightfoot will have to take into consideration counts on tax revenue from the mega-complex, as it could help patching enormous public pension funding holes tormenting the state.
In addition, if a majority of the City Council decides which plan to push forward, it must be put on voting at Illinois Gaming Board, who has the final word on awarding a license to the developer of a Chicago casino.
The mayor said she would "like to get a finalist in the first quarter of next year", which also requires regulators to conduct background investigations of all the parties involved in the proposal.
The first contender is Hard Rock International, one of the most globally recognized companies with venues in 68 countries. To break into Chicago with a casino, the corporation plans to build on Soldier Field and cover a 35-acre train yard with a platform.
It would be packed with retail, dining and entertainment shops, including thousands of residences and millions of square feet of offices.
"Hard Rock International is excited to participate in the RFP process to bring our unique brand of world class entertainment to the city of Chicago at One Central," commented Hard Rock spokeswoman Gina Morales.
The so-called One Central requires a $6.5 billion budget, which was already approved during Gov. J.B. Pritzker's first year in office in 2019. gave the state authority to enter into negotiations with the developer, but there has been little public action since due to the pandemic.
However, on the final day of the legislature's fall session last October, Senate Majority Leader, Kimberly Lightford, who is also a Maywood Democrat and Pritzker ally, presented a framework that would help the Illinois Finance Authority reach an agreement with the developer within 120 days. As a reminder, the state Gaming Board earlier this year gave preliminary approval to a proposed Hard Rock casino in Rockford.
The next contender is Bally's Chicago, proposing to build a casino on two locations: Chicago Tribune Publishing Center and McCormick Place Truck Marshaling Yard. In other words, this bidder has submitted two almost identical$1.6 billion proposals to construct a venue at different sites.
One is located at the 30-acre Freedom Center site, acquired in 2019 by Dallas-based Nexstar Media Group. The other proposed site is a 28-acre parking lot, south of McCormick Place.
Bally's is interested in signing a long-term lease for each site, which puts it under an obligation to find an alternative truck marshaling site, far from the "high-end" lakefront real estate.
This proposal reiterated Ald. Sophia King's opposition this week, stating that people living in the nearby Bronzeville neighborhood have long disliked the idea.
Can Rush Street Bids Solve the Problem?
The last bidder is Chicago-based Rush Street Gaming. It already owns four casinos, including Rivers Casino Des Plaines, the top-grossing venue in Illinois.
Among the proposals is to redevelop Lakeside Center or the East Building at McCormick Place. According to the report, such venue would have a number of built-in advantages, including infrastructure, parking and access for people to get there.
This 50-year-old property has 583,000 square feet of exhibit space, which could draw conventions to Windy City. The initial plan is to create casino floor up to 300,000 square feet while the rest of that space would be filled with food and beverage.
Rush Street is also seeking an opportunity to invest in The 78, a 62-acre megadevelopment along the Chicago River in the South Loop.
Midwest President, Curt Bailey, is enthusiastic about the plan, saying it "would work extremely well and probably produce the highest-income casino in the city of Chicago because of the location."
In time, the casino would also develop an entertainment district on the north end of the Roosevelt Road, concluded Bailey.
Source:
"Chicago has five competing casino bids. Here's a look at what's proposed, and where.", Channick, Robert, msn.com, November 9th, 2021.
"the City Council decides which plan to push forward"
Land Based Casino News
Back to articles