Back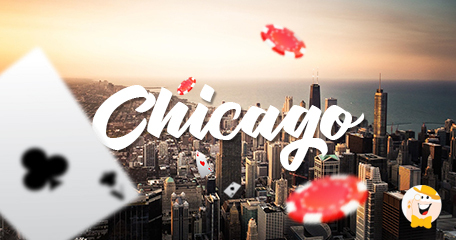 The state of Illinois recently approved a Bill on gambling expansion. The approved law allows six casinos to open its doors to Illinois customers. One of the locations is Chicago which has already decided on a possible casino site. According to feasibility report, there are five possible sites for future Chicago casino but neither of them meets the approval conditions.
Possible Locations
There are five proposals for the Chicago casino location including Lawndale, space near Harborside International Golf Center, Guaranteed Rate Field space and Bronzeville location on the former Michael Reese Hospital terrains. However, all these sites come across opposition of local inhabitants including Bronzeville region. One of the residents, Pat Dowell, said:
"A casino … is simply not appropriate for this site. A Bronzeville casino would destroy the neighborhood's character without maximizing the benefit to Chicago."
Word of UG Analysts
Union Gaming analysts have observed that none of the locations are recommended due to "very onerous" tax obligations. It states:
"We analyze these sites herein, and also provide thoughts on incremental revenues that could be realized by placing the casino in an alternative, more tourist-friendly, area. However, the current regulatory construct, namely the highest effective gaming tax and fee structure in the U.S., make any casino project – regardless of location – generally not financially feasible."
Mayor Opinion
Chicago Mayor, Lori Lightfoot expected to see such results. She has already mentioned that a tax matter could prevent the entire casino project, as General Assembly urges enormous upfront fees from operators. The gambling law prescribes that a $250,000 application fee together with a $15 million reconciliation fee should be paid by the license holder. In addition, casinos will have to cover about $120 million in various gambling fees.
Scientific Opinion
Professor at Northeastern Illinois University, Dr. Michael Wenz, believes that he has a viable solution for the project. He said:
"You want to be in a place where you'll have a high demand for gambling services, and being close to downtown Chicago is a way to address that. So I'd be in a place where you can draw the gamblers from downtown, especially tourists, but draw the economic development and employment opportunities from the areas you want to draw the workers from."
It seems that Chicago officials will reopen conversations about the casino project. Mayor Lightfoot has already stated that she will start over negotiations with General Assembly while looking for an alternative tax plan solution.
Source:
"Chicago has 5 possible casino locations, but none work", Erik Gibbs, calvinayre.com, August 14, 2019.
"six casinos to open its doors to Illinois customers"
Land Based Casino News
Back to articles