Back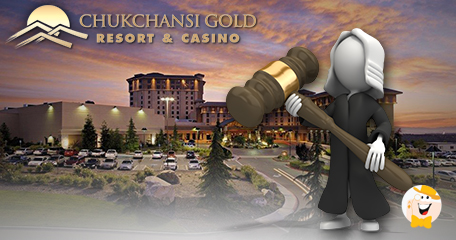 Florida-based management company, Osceola Blackwood Ivory Gaming Group, is suing tribe-owned Chukchansi Gold Resort and Casino for its efforts to reopen the California gambling venue after it closed in October 2014. An office raid and internal disputes led to the decision to close the casino doors, but in 2015, the management firm was hired to help get the property back up and running. They now seek $21 million in punitive damages.
Filed in US District Court, the lawsuit indicates the initial terms of the agreement. Tribe officials contracted with Osceola and agreed to pay 30% of net revenues for a period of 7 years, a deal compliant with the rules of the National Indian Gaming Commission.
Osceola was to assist with managing the casino and hotel as well as obtaining funding to reopen. When the tribe worked out a financing arrangement without the assistance of Osceola, they modified the contract to reduce the commission to 25% of net revenue for a period of 5 years.
The firm claims they stood to earn $21m, but John Peebles, the Chukchansi tribe's lawyer, said, "We don't think that the complaint has any merit whatsoever. You can mark my words the evidence that will be presented in this matter will be substantially different from what is alleged in this complaint."
Osceola spokesperson, Patrick Muncie, explained, "Osceola Blackwood Ivory Gaming Group fulfilled every aspect of its business relationship with the Chukchansi Tribe, which included guiding them through the regulatory process and – once all approvals were obtained – opening the shuttered casino within a matter of days.
"The complaint filed in court is a necessary step in our repeated efforts to make certain the tribe honors their end of the parties' agreements. We are hopeful this matter will be resolved quickly."
Source:
'Resort management firm says Chukchansi tribe owes it $21 million for helping reopen casino', fresnobee.com, March 21, 2017.
"the management firm was hired to help get the property back up and running"
Land Based Casino News
Back to articles