Back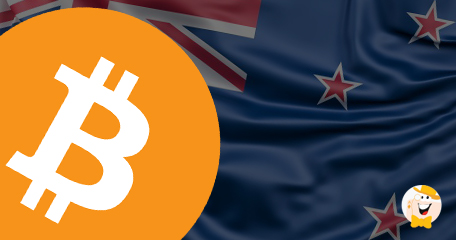 Co-founder of Coinbase, a digital exchange company that operates with Bitcoin, Ethereum and Litecoin in 32 countries around the world has set his eyes on New Zealand's market and intends to meet with official financial regulators of the country to discuss business. Mr. Ersham will be visiting NZ as member of the Edmund Hillary Fellowship, which promotes cryptocurrency and advanced blockchain support.
By creating a regulatory framework for Bitcoin and other digital currencies, the company will gain the confidence of investors, entrepreneurs and users, and develop a greater administrative transparency. Ersham expects to see a positive outcome after the discussions, as this experience can be beneficial for both parties.
Coinbase was founded in 2012, and its co-founder was declared by Time magazine as one of the people who are changing the world for the better. The article dates back to 2013, when Ersham was only 25. Since then, he has promoted the cryptocurrency technology to many regulators, and advised startups within the blockchain realm. The ultimate goal is to create a currency whose digital nature will ease our everyday lives, and the popular digital currency is the perfect way to do it.
If cryptocurrencies can co-exist with traditional financial establishments, no disruption of the conventional way of doing business and legitimacy of financial institutions will ever occur. Everything changes with time or simply takes other forms or shapes, but never disappears. Each bank morphs and adjusts, since it represents a risk management company in its essence. Ersham thinks that digital transactions with BTC might have a negative impact on the extraction of fees from payment transfers, but the industry is highly adaptable and can grow according to its needs.
Source:
"Coinbase Co-Founder Eyes New Zealand Bitcoin Market", Samuel Haig, bitcoin.com, October 2, 2017.
"the company will gain the confidence of investors, entrepreneurs and users"
Bitcoin
Back to articles