Back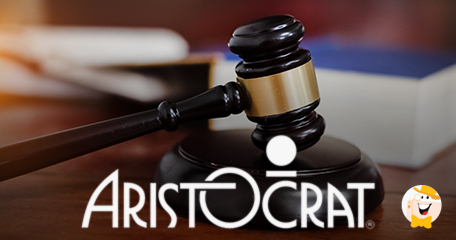 A federal court must intervene in the rivalry between two leading Australian gaming device makers as it reaches a new level. Aristocrat Leisure is suing local rival, Ainsworth Game Technology (AGT) for allegedly violating its intellectual property rights.
The developer is accusing AGT of breaching intellectual property law by stealing their technology and incorporating it into the development of their own Jackpot Strike machine.
Australia's Federal Court will decide if that was truly the case, while the indictment also accuses AGT of breaking Australian Consumer law.
The case is regarding the technology that Aristocrat has developed for its Lightning Link slot machine, but court papers on the filing aren't available at the moment.
This game is enormously popular with lots of fans in casinos around the world, and it is one of its prized possessions. It had a great impact on the company's revenues, and it seems more interesting to players than any of the provider's other releases.
So it's no wonder the developer will go the distance in order to protect the technology behind it.
Developer Prepared to Fight to Defend Assets
The developer said it would "always aggressively defend their assets, including their IP" and that the lawsuit was the only solution for fraudulent activities that its rival allegedly committed.
"This case goes well beyond simple copyright infringement and concerns allegations of extensive and deliberate misappropriation of trade secrets, confidential information, and intellectual property.
Upholding appropriate standards is part and parcel of ensuring ongoing trust in our business and industry, and is an important part of Aristocrat's high compliance culture," said the slot machine creator in a statement.
As an answer to this accusation, AGT issued its own statement…
… saying it would be "vigorously defending" itself against Aristocrat's allegations.
A Problem for Over a Year
This particular issue between iGaming rivals, who both operate under the Australian jurisdiction, isn't new. In fact, it had been going on for over a year, before culminating into a lawsuit.
In April 2018, Aristocrat filed a legal action demanding access to AGT files.
It requested an insight into everything relating to the development of their Jackpot Strike product…
… including the game's source code, mathematical tables, and other commercial documents.
AGT replied by saying that a "reasonable search" of its own documentation revealed nothing untoward and that the addition to the brand's portfolio is its authentic creation.
On the other hand…
… Aristocrat was dwelling on the theory of executive espionage on the part of game designer, Sujay Prabhu.
The person in question is a former AGT exec who worked for Aristocrat for only three weeks before he returned to the rival. AGT didn't just welcome Prabhu with open arms, but also upgraded him to a game design team leader position.
By the claims of Aristocrat, Prabhu's first project in his second go-round at AGT was none other than Jackpot Strike. The gaming software developer https://lcb.org/news/casino-software accused Prabhu at the time of violating company policy by inserting a USB thumb drive into Aristocrat servers and searching through files unrelated to the project to which he was assigned to. Prabhu subsequently claimed to have lost this USB drive during the home relocation.
To make things more interesting, when Prabhu accepted the job at Aristocrat, AGT was the one claiming that designer may have been guilty of "willful misappropriation" of its intellectual property and insider info.
Regardless, Prabhu was welcomed back to the company following his dismissal from Aristocrat with a warm welcome…
… which makes the story even more suspicious.
Source:
"Aristocrat accuses Ainsworth of IP infringement in lawsuit", igamingbusiness.com, July 5, 2019.
"accuses AGT of breaking Australian Consumer law"
Gambling Law & Society News
Back to articles