Back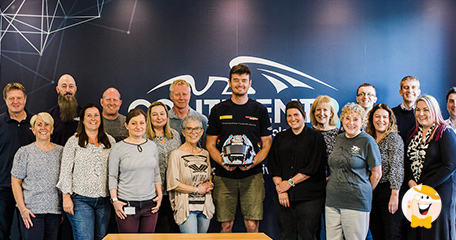 Continuing its 25th-anniversary celebrations, Continent 8 Technologies, a recognized international infrastructure provider based in the Isle of Man, has revealed an exciting sponsorship deal with Conor Cummins, a local businessman and mythical Isle of Man TT rider. 
The Rest Of The Season
This sponsorship will extend throughout the remainder of the race season as well as through the highly expected approaching IOM TT event, set to begin on 29 May. 
In support of this partnership, Continent 8's logo will adorn Conor's helmet, showcasing their collaboration to fans worldwide.
Renowned for his remarkable speed, Conor Cummins holds the record for the fastest-ever TT lap time achieved on a Honda, with an astonishing average speed exceeding 133mph. 
To further strengthen their bond, members of Continent 8's team, attended by their families, will have the opportunity to witness Conor's skills firsthand during a practice session. 
This exclusive event will be held at the special Creg Ny Baa, organized by the company's dedicated board. The sponsorship initiative is an essential part of Continent 8's year-long celebration, commemorating 25 years of consistent innovation and reliability. As the top provider of infrastructure services to businesses locally on the Isle of Man and globally across a vast network spanning over 90 locations across four continents, Continent 8 continues to demonstrate its commitment to supporting local talent and promoting the spirit of adventure.
Eagerly Waiting for Thrilling Performances!
As the race season unfolds, fans eagerly anticipate the thrilling performances that Conor Cummins and Continent 8 will deliver, united in their shared pursuit of excellence.
Anna McChesney, Senior Marketing Manager at Continent 8 Technologies, said: "The Isle of Man TT is one of the greatest spectacles in motorsport and Conor is a legendary rider and local ambassador. Continent 8 is committed to supporting the Isle of Man and the businesses and people on it, and this sponsorship deal is a great way of doing just that. This year we celebrate our 25th anniversary and for the team on the island, this is one of the most exciting ways we have marked the occasion. Keep your eyes peeled for the Continent 8 logo on Conor's helmet, although that could be easier said than done at 200mph!"
Conor Cummins, Isle of Man TT rider, added: "Nothing beats the thrill of taking part in the IOM TT and to do that with the backing of local businesses such as Continent 8 makes competing in it that little bit more special. I'd like to thank Continent 8 for its support – I can't wait to be on the roads for the 2023 TT."
Source:
"Isle of Man – Continent 8 teams up with TTlegend Conor Cummins'', g3newswire.com, May 24, 2023.
"Conor is the only thing faster than Continent 8's connectivity'"
General Gambling News
Back to articles