Back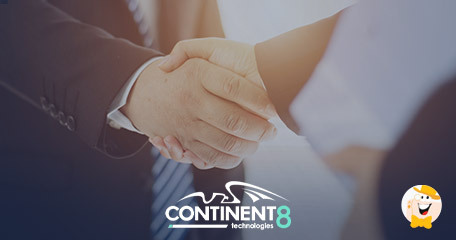 Continent 8 Technologies, the powerful managed hosting, connectivity, security, and cloud provider, has kicked off the year with new hires. As part of the plan to boost its commercial team, the company hired Randy J. Alessio and Nigel Renouf as Regional Sales Directors.
Going forward, they will be responsible for managing current customer relationships and supporting and driving Continent 8's global customer expansion plans in key markets such as Europe and the Americas.
Alessio resides in New Jersey and he will bring over 25 years of sales and leadership expertise in the IT space, covering hosting, AWS, cloud, managed hosting, ERP, and alternative software services. He has already worked on the management of hosting applications, provided via private or public clouds - AWS, Google, Azure, or Oracle OCI.
What About Other Hire
Renouf is another new member of the company who is based in Jersey. He is specialized in IT and security with more than 15 years of customer-focused roles across the world. He worked on providing hosting, cloud, and security products within the iGaming and Fintech sectors.
The new member of the team has also served companies in speeding up the online experience they provide to the customers, alongside enhancing revenues and leading their businesses on the global level. 
Both Regional Directors become part of Continent 8 at the right time for the team as it proceeds to expand its network of locations across the globe, which already has more than 90 locations around four continents.
What Was Stated
Commenting on the new milestone, Brian B. Koh, Chief Commercial Officer at Continent 8 Technologies says that Randy and Nigel are experienced, knowledgeable experts. This means their new hires boost the commercial team which consists of the highest caliber of talent.
He added:
"While we are focused on expanding the business, we go to great lengths to ensure that our customers continue to receive the unrivalled service and support that we have built our name on. Randy and Nigel will help us to achieve both of these goals."
Randy J. Alessio, Regional Sales Director at Continent 8 Technologies, notes that Continent 8 has enjoyed immense success serving the world leading names in the iGaming industry, but they have just scratched the service with what they can accomplish.
He also noticed:
"It's exciting to me to have the opportunity to bring my experience and technical capabilities from outside of the industry to the business and to help push Continent 8 forwards and towards hitting its goals."
Source:
"Continent 8 Technologies strengthens its commercial team", continent8.com, January 10, 2023.
"the company hired Randy J. Alessio and Nigel Renouf as Regional Sales Directors"
General Gambling News
Back to articles