Back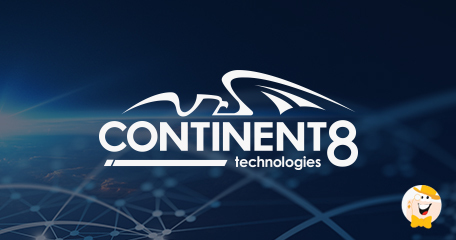 PGCB Grants Permit to Continent 8 to Expand in North America
One of the world's largest iGaming data centers and global network solutions providers, Continent 8 Technologies, is expanding its services in North America thanks to a partnership with the first regulated public cloud in the state of Pennsylvania.
After being given a permission by the Pennsylvania Gaming Control Board (PGCB), the hosting, connectivity, cloud and security provider is finally ready to deploy its first-to-market approach in the U.S. and go live with a host of operators and suppliers in the Keystone State.
Live in Ontario and New Jersey
As Continent 8 prepares to expand the reach of its Gaming Cloud in a new territory, the company's solutions continue to grow customers in a number of other regulated North American regions, like New Jersey and Ontario in Canada.
This product offers a multi-tenanted, scalable and resilient IaaS platform which enables online casino operators to build up the infrastructure with virtual machines, the report reads.
Continent 8 is famous for working closely with regulators globally and across the rapidly expanding North American market, as it makes sure to strengthen its suite of solutions in every part of the world.
The company's solutions are fully compliant and allow customers to leverage certain advantages in each state, too.
In Pennsylvania, for example, the regulations imply that owners of the Gaming Cloud must be licensed by the PGCB, the state's regulatory agency. On top of that, all hardware comprising the Gaming Cloud must be located at the primary and backup locations in the state.
In case you forgot, Pennsylvania legalized online gambling in 2017. Since then, Continent 8 has expanded its solutions to serve customer demand, including a fully regulated hosting environment.
"Receiving approval from the Pennsylvania Gaming Control Board for our Gaming Cloud forms part of our aggressive strategy to deliver our regulated cloud to multiple new states in the US, as demand for our cloud solutions continues to rise," explained Nick Nally, managing director of Americas at Continent 8 Technologies.
Continent 8 is already present in 24 US states. The company is also working on additional sites set to launch in the coming months.
According to Justin Cosnett, chief product officer at Continent 8 Technologies, the world's largest iGaming data network, the group is extremely proud of this achievement and looks forward to becoming the first service provider of cloud solutions in the state.
PGCB Hands out Six Fines Totalling $238,500
It has been confirmed that The Pennsylvania Gaming Control Board has issued six penalties this month whose total worth is $238,500.
Fines are connected with a series of incidents in the state, as Gaming Partners International USA and GPI Mexicana both failed to file their audited financial statements on time.
Among other offenders are also the Washington Trotting Association, Downs Racing and Rivers Casino in Philadelphia and Pittsburgh.
Source:
"Continent 8 Gaming Cloud approved in Pennsylvania", continent8.com, April 12th, 2022.
"The company's solutions are fully compliant"
General Gambling News
Back to articles