Back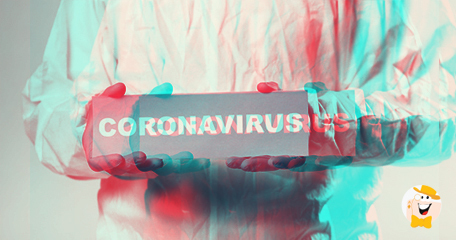 Asian continent slowly becomes more than problematic for gamblers. After the coronavirus spread up over the territory, more Asian countries look to limit travel from and to mainland China. Casino operators have joined forces in fighting against the virus, but the problem becomes even bigger.
Entry Ban
Most of the Asian countries have already banned China customers from entering their grounds. Philippine authorities have just announced entry prohibition for all citizens of mainland China, Macau and Hong Kong. The ban comes into force immediately and applies also to all transited people over the previous 14 days. The Philippine government introduced the first measures against individuals coming from Hubai – the epicenter of coronavirus. However, the number of potential cases in the local ground has increased to 80 which was sufficient reason to take harsher steps.
The Philippine ban comes together with a significant decrease in the local casino sector. The local gambling sector relies on Chinese visitors which place regular wagers in domestic venues. Giving that prohibition has no expiration day, the Philippines gambling sector could face a serious slowdown.
At the moment, Philippines casinos take only 1/5 of previous gambling activity and the number could become even lower after the authorities introduced an obligation for wearing masks – both for gamblers and casino staff.
Additional Measures
With the expansion of coronavirus, other countries take additional steps to prevent possible issues. Hong Kong's chief executive has just suspended the ferry traffic to and from Macau as of Tuesday. The measure has been taken to isolate Hong Kong territory from devastating effects from China mainland. People who want to reach Hong Kong from Macau can only do it across the Hong Kong-Zhuhai-Macau Bridge.
Meanwhile, Philippines casinos can count on local visitors who would eventually visit the venues and place some wagers. Giving that most people avoid direct exposure to virus effects, that number could shrink as well.
Another country that has taken the necessary steps in coronavirus suppression is South Korea. According to the media report, Paradise Co Ltd which stands behind four foreigner casinos, had prohibited Chinese groups from stepping into their casinos. The ban is applicable as of January 27 and applies to all local casinos including famous resort Paradise City. As Paradise stated, "many of our Chinese customers are individual VIP tourists and tour groups represent a relatively small slice of the overall business, making the moving part of a precaution."
Paradise concurrent Grand Korea Leisure has followed the previous step and banned the Chinese tourists from entering their three casinos. However, South Korea's government decided to introduce a ban for individuals who have visited Hubei province. It the virus continues to spread, the country could introduce a complete ban for China's residents.
Reacting on coronavirus news, Jeju Shinhwa World casino has just canceled the Triton Poker Super High Roller Series which has been planned for February 10. There are no details about the new event date.
Source:
"Coronavirus continues to wreak havoc on the Asian casino sector", Peter Amsel, calvinayre.com, February 4, 2020.
"the coronavirus spread up over the territory"
General Gambling News
Back to articles