Back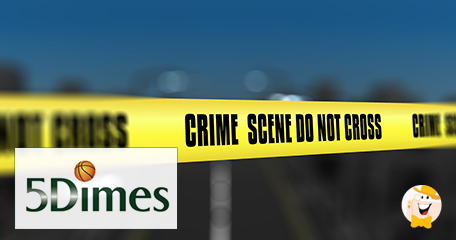 A well-known entrepreneur and founder of sports betting provider, 5Dimes, has been found dead. The body of William Sean 'Tony' Creighton has been located in a Costa Rican cemetery. As a reminder, the founder of the successful betting operator has been missing for more than a year.
ESPN has just announced that Costa Rican official forces detected Creighton's body in Quepos Cemetery. Quepos is a small town located on the Pacific coast of Costa Rica. The news has been confirmed by the US Department of State and Costa Rica's Judiciary Investigative Police (OIJ). The cause of death has yet to be revealed.
Back to the Beginning
The founder of 5Dimes was announced missing in September of last year. Some suggestions pointed to a possible kidnapping or disappearance for personal reasons. Reacting to the news, the operator released a statement to calm the panic among loyal customers.
Several days after the disappearance, a Costa Rican media outlet announced that the body had been found. However, this news has never been confirmed by local Judiciary Investigative Police. After the statement, Costa Rican and Spanish forces arrested 12 persons for involvement in Creighton's kidnapping.
According to the unofficial information, the kidnappers requested a large sum of money in Bitcoin for the release of the founder. Creighton's wife only came up with 1 million in Bitcoin and transferred the money to the abductors. The police followed the transaction and detected 12 individuals which are now detained.
Recent News
Following the recent arrests, Spain has extradited three suspects to Costa Rica for additional investigation. These persons are yet to be charged for criminal activity. However, Judiciary Investigative Police looks to qualify the crime as extortive kidnapping. Authorities should reveal how Creighton's body was discovered.
According to reports of Costa Rican media, his body was discovered a week earlier. Local tabloid, Diario Extra, shared that two cops found Creighton's Porsche Cayenne Turbo the same night his disappearance was reported.
Source:
"Body of US Expat and Sportsbook Owner 5Dimes Tony Found in Costa Rican Cemetery", Carol Vaughn, news.co.cr, September 17, 2019
"official forces detected Creighton's body in Quepos Cemetery"
Gambling Law & Society News
Back to articles