Back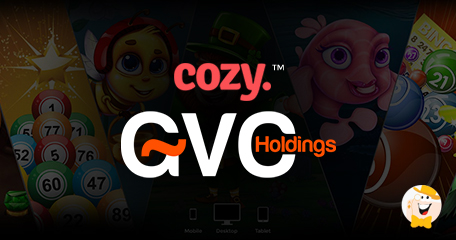 2017 has proved to be very turbulent for the online bingo world, and it seems to be ending on the same note. We have some rather big news for all players registered under Cozy Games websites. One of the largest online bingo operators is under new ownership, as it has been bought up by gaming group, GVC Holdings! The purchase has been confirmed on the UK Gambling Commission's website where license listings have been updated to reflect this change. Links on all the brands sites under licensing sections that lead to the UK Gambling Commission's website are now redirecting to ElectraWorks Limited UK licensing page on UKGC which is operated by the new owner.
As a reminder, Cozy Games constitutes the Big Four of operators on bingo market. The company owns two massive site networks, Live Bingo and Best Bingo, housing a huge number of popular online gaming sites.
Players who are registered with Cozy sites should be aware of this big change and are advised to occasionally check for adjustments in T&Cs and for updates and announcements that should be sent via newsletters. They shouldn't, however, be dramatically affected by the change in ownership - although, it is likely that, in the not-so-immediate future, Live and Best Bingo networks might merge. Whether that will also mean that some sites might be terminated in order to cut down expenses, remains to be seen.
Details of this ownership change are still scarce and haven't even been officially announced. However, we have reason to believe that the number one reason for the decision of selling the brand to GVC is a direct result of recent changes in the bingo bonuses policy and taxation .
LCB will be keeping you updated on all relevant breaking news and tidbits of info regarding this purchase as soon as we have them…
"The purchase has been confirmed on the UK Gambling Commission's website"
General Gambling News
Back to articles