Back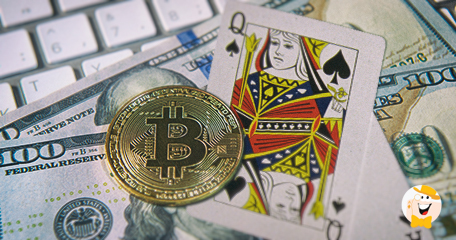 Though certain events and trends from the daily political sphere may make it all appear different, the statement that we ARE living in exciting and eventful times still holds merit. The progress we are making in a digital plane alone is jaw-dropping and happens at a rate beyond anyone's wildest dreams.
Take the last ten years, for instance. In 2008, there were no smartphones as we know them. Social networks, that we are so dependent on for obligatory doze of info and interaction with our closest ones, were still their in infancy. And online gambling – merely an embryo, without any idea whatsoever how closely intertwined it will be with one gravely important invention.
What Was and What Will Be
As KnowTechie portal points out, online gambling's market value has grown twice in the last decade. How further it CAN keep growing – we better not even try to predict, because even the most optimistic forecasts end up looking as if they were made by pessimists and sceptics once when some time has passed and changes set in.
In fact, in numerous regions of the developed world, online casinos have begun to surpass land-based venues in both visitation numbers and profit they make! In the US especially, since the legalization of online gambling and sports betting, the casino revenue has tipped to the side of online in the last year or so.
One of the reasons why online gambling is so strikingly popular is its convenience. And one other thing that has convenience as a common denominator is: digital currencies, or cryptocurrencies as they're known.
We at LCB are firm believers in the future riddled with digital assets – for the past several years, we've brought you the juiciest pieces of info regarding cryptocurrencies. But, we've never really pondered WHY IS IT that cryptocurrencies such as Bitcoin, Ethereum, Litecoin and Bitcoin Cash go together with online casinos like bread with butter.
The Key Factors
When you take into account several aspects that online gambling was lacking before crypto crept in, it boils down to these: fraud prevention (i.e., transaction security), anonymity and fast, almost instant payments.
All of the above are among the most crucial reasons for which players will endorse a casino or not...
...and for all three, cryptocurrencies provide a great deal.
With the sheer amount of money that progressive jackpots, welcome bonuses and huge tournaments bear, online casinos have become a prey for hackers and cyber criminals. Which is why casino networks are in constant silent war with these renegades, even when you're playing at ease, not suspecting that there's a battle for your security going on behind the scenes.
The problem of vulnerable transactions and payments is significantly alleviated by cryptocurrencies. Their blockchain technology is hard to manipulate and break and casinos that use Bitcoin can transfer the money to their players via smart contracts.
Faceless and Easy
As opposed to land-based and online casinos that do not use crypto, which are governed by all kinds of red tape imaginable, blockchain technology grants people with a refreshing dose of anonymity that can help them avoid all the headache of documentation and paperwork that you'd expect in a boring institution and not a casino.
Most casinos that are exclusively using cryptocurrencies don't even require you to create an account! You just need to send your crypto assets to a certain IP address and you're good to go. It just goes to show digital assets' amazing versatility and endless application in service of simplifying any given procedure.
Finally, crypto transactions are way safer and more secure than any traditional payment system AND they come with extremely low or non-existent fees (this especially applies to Bitcoin Cash whose fees are much lower than that of Bitcoin).
All things considered, cryptocurrencies are (most likely) here to stay and if there's one area where their future is bright, it's the casino industry. For this market is embracing and welcoming them to their ranks at a rate that is seen in no other walk of life.
Reference:
"Cryptocurrency and online gambling: The virtual storm", Chris Smith, knowtechie.com, November 16, 2018.
"The progress we are making in a digital plane"
Bitcoin
Back to articles