Back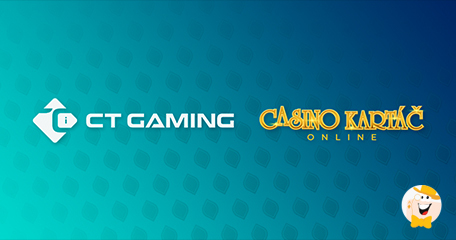 CT Interactive concluded another content deal just a few days after launching its online casino products on the platform of another leading aggregator in the industry, Groove Gaming.
Since the beginning of the year, the developer has made a couple of major moves thanks to which, more players have gained access to its portfolio!
However, now the company strengthens its presence in Europe by entering one of the key markets in the region!
Expanding Presence!
CT Interactive expands its business roots in the Czech Republic just a few days after joining forces with MerkurXtip in this market. This time it is teaming up with Casino Kartac!
By re-entering the Czech Republic, CT once again guarantees major success and a strengthened presence in the market.
Czech Republic at the Center of Attention!
CT Interactive is humbled by its ability to successfully expand in key markets.
Ivan Zoumpalov, Business Development Manager at CT shared his thoughts: "We feel very honored that our expansion process is as successful as it is. This deal is a result of the dedication of each team member and very hard work."
Representatives of Casino Kartac also added: "At the moment we let CT Interactive's content live, our clients showed incredible interest in it. We are happy to work with this provider and our company will expect more of its games soon."
More on its Previous Deal
As we have already mentioned, CT has made major moves several times since the beginning of the year.
Its entry into the Czech Republic with the operator, MerkurXtip, marked a major milestone, and its entry into the Czech Republic is just a continuation of the successful collaboration of these two brands that joined forces for the first time in Serbia previously.
Source:
"CT Interactive live at another Czech operator'', europeangaming.eu, March 14, 2023.
"This comes as a result of the CT Interactive`s very successful penetration on the market after concluding agreements with multiple Czech operators."
General Gambling News
Back to articles