Back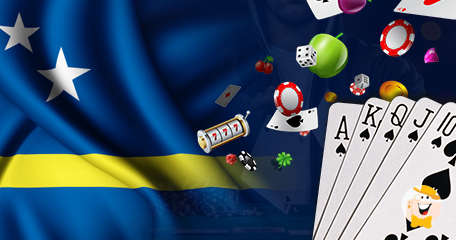 Curacao is ready to enact measures that will achieve sustainability as a part of the Dutch authorities rescue package and under this deal, Curacao will have to significantly overhaul online gambling industry regulations and improve the control over the sector.
One of the things that are new and striking is that Curacao now has a timetable for introducing their new and improved gambling regulator in March 2021.
The Prequel
Curacao, formally a part of Dutch Caribbean…
…has reached this agreement with the Dutch government which is a part of much larger scheme to boost the local economy with financial rescue packages coming from the European mainland.
Curacao has suffered a lot in terms of tourism decline since the start of global pandemic. The local government was, therefore, forced to ask for help from the continental mainland. The Netherlands authority have agreed to release to provide liquidity support for Curacao.
The condition that Curacao has to meet in order to be eligible for this support includes restructuring in terms of revisiting administrative and economic measures to build resistance.
The government of The Netherlands has insisted that Curacao takes on immediate measures to counterweight the pandemic.
The Gist of it All
The packages, for instance, are closely related to the reforms of the gambling sector. The financial plan also consists of guidelines to overhaul the current framework and create a new gambling regulator that should begin its operations early next year.
Curacao's current regulation landscape has very loose measures and serves as a base for operations of numerous operators who offer extremely high wagering requirements and provide little to no player control.
Once the new regulator - Curacao Gaming Control Board - is underway, it will have until September 2021 to enforce license holders' responsibility.
The measures outlined by the financial package specify that all license holders should comply with the laws and regulations of the jurisdictions they operate in.
Changes For the Industry
Curacao's relaxed approach to issuing licenses seems, therefore, to be at an end. It will no longer be just a place for gambling businesses to register, but will enforce the industry standards for player protection.
They will also have to develop mechanisms that request contributions from registered businesses such as fees and taxed.
This may imply huge changes in the overall gambling sector as numerous operators who have chosen Curacao for their easygoing approach may now have to completely change their tune.
The regulator may be responsible for the online gambling industry, as they currently regulate the brick-and-mortar segment. The regulator will now have to enforce stricter anti-money laundering measures as well as focus on preventing funds leaking to terrorist organizations.
Source:
"Curacao to Add New Gambling Regulator amid Rescue Deal", newsopener.com, November 12th, 2020.
"Curacao will have to significantly overhaul"
Gambling Law & Society News
Back to articles