Back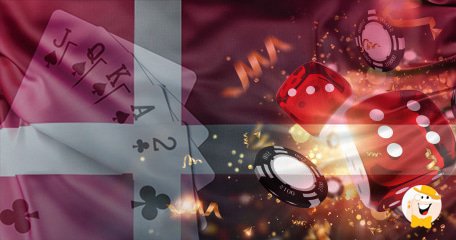 Regulated gambling market in Denmark has, according to figures released by the country's regulator Spillemyndigheden, reported a decline in gross gaming revenue in most of its key segments.
However, online casino vertical was going strong in 2019, allowing the market to gain annual growth for the previous 12 months.
Sports Betting Numbers
The total revenue was DKK 6.57 billion (which is in area of $951.9 million). This is…
…a 1.8% increase over the previous year. Sports betting contributed to it with 38.1% of the total with DKK 2.50 billion. This is still a decline of 1% from 2018.
After beginning 2019 with a 10.4% revenue rise…
…the sports betting had three consecutive quarters of revenue falling, which culminated in a 6.5% drop in the final quarter.
Mobile Reigns
In Denmark, sports betting is mainly online activity. Land-based betting contributed to just 33.6% of GGR. If mobile betting keeps growing, it will account for more than 50% of total revenue. Desktop betting amounted to 16.7% of the total.
Online casino had its GGR rise 8.1% to DKK 2.33 billion…
…and this is the only segment that had a year-on-year revenue increase. In each quarter of the year it did better than in 2018 – especially in the second quarter, when a 18% leap was recorded.
In this vertical, it was about slots domination. They accounted for 72.7% of the revenue. Roulette came second, far away, with 10.4%, while blackjack came third 8.3%.
Gaming machines revenue declined 2.2% to DKK 1.38 billion, which is the largest annual decline of all verticals. It also did best in Q2 when it had a 2.9% increase in revenue.
In the land-based market…
…the vertical saw the revenue fall 1.7% to DKK 348 million, which came down to one bad quarter. The 10.8% decline in Q1 has outdone any growth seen in the rest of the year.
In terms of player protection. The self-exclusion system, the Register Over Frivilligt Udelukkede Spillere saw 21.065 individuals registered for its use. 75.9% of them were male.
Most self-exclusions were permanent: 69%, followed by 19.4% of those who blocked their access to gaming sites for six months. 8.3% excluded themselves for three months.
Source:
"Danish gaming market growth driven by online casino in 2019", igamingbusiness.com, February 18, 2020.
"Spillemyndigheden, reported a decline in gross gaming revenue"
General Gambling News
Back to articles