Back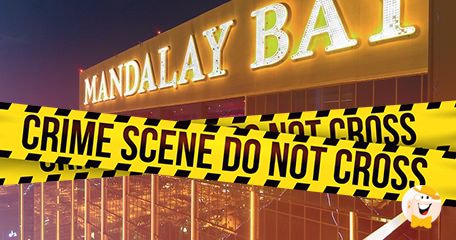 This year's Route 91 Harvest country music festival in Las Vegas, NV was tragically interrupted due to the latest shooting near Mandalay Bay Resort and Casino on Sunday night, in which more than 50 people have lost their lives, and many are injured. Police has stated that two off-duty officers were killed during the incident, before the suspected gunman was found and shot dead.
The attacker opened fire from the 32nd floor of Mandalay Bay and shot randomly at the crowd, killing 50 and injuring more than 100 people. The shooting took place during Jason Aldean's performance, when hundreds of people started fleeing in panic and disbelief, as shots from an automatic rifle continued. Police immediately responded to reports and several SWAT teams rushed the hotel at 10:08 PM, according to witnesses.
Police has identified the attacker and issued a warrant for questioning Marilou Danley, Asian female who was recognized as number one accomplice. The motives of the shootout are unknown, but the sheriff is convinced no terrorist activity is involved, as the aggressor was a local resident. Police is also interested in locating two vehicles of unknown color, which are registered to the suspect.
Social media is currently being flooded with videos and photos of the shooting and the police is pleading for more evidence that would be of benefit for further investigation. Local casinos started to shut down, as soon as the shots were fired and even some flights at the city's McCarran International airport were temporarily grounded. The whole scene remains static and Las Vegas police officials do not believe there are any more shooters. However, LVMPD advises not to head down to the Strip, as long as the investigation is active.
Casulties and injured people were taken to nearby hospitals, University Medical Center and Sunrise Hospital and Medical Center.

Below: LVMPD Sheriff Briefing
Below: ( Viewer discretion advised ) Live footage of the mass shooting
"The attacker opened fire from the 32nd floor of Mandalay Bay and shot randomly at the crowd"
Gambling Law & Society News
Land Based Casino News
Back to articles