Back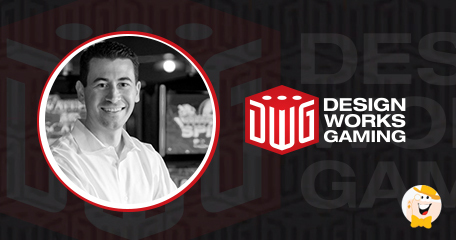 So far, this year was very busy for provider, Design Works Gaming, as it strives to take the plunge and expand beyond its traditional land-based and social gaming foundation.
This Arizona-based company is providing the software solutions and games for the land-casinos, but not tend to expand its operation to the online gaming markets. Not only that, but the brand is also seeking to cross borders, far beyond its US base and enter new global markets.
Troy Zurawski, company's founder and CEO, commented on the firm's current approach:
"We are new to the online real money gaming market and are currently waiting for our Great Britain Gambling Commission license to launch our slots into this space for the first time.
DWG has a long and successful background in land-based and social gaming, and we're now looking to use that expertise to help RMG operators in the UK and elsewhere in the world".
Adding on the brand's ongoing aspirations:
"We've produced successful land-based titles for the likes of IGT, Novomatic, Aristocrat and Konami since we started in 2005. But we also operate four social casinos that are highly popular.
Our content has already been validated by millions of users as a result. As we produce a lot of content – over 100 titles last year – we are in a position to offer exclusive content to operators of all sizes, including many that might not get that opportunity from other suppliers because of their size."
Promoting New Marketing Tools in the Company's plans
Design Works doesn't only plan to expand its operations to the new markets, but also to present their marketing software solutions which will help operators in implementing promotions and enhance playing experience at the same time.
"We're also looking forward to introducing our marketing tools to RMG, such as our wheel spin bonus, piggy bank and prize drop mini games. These tools deliver customizable and flexible promotions and incentives that reward play across all games on the casino – not just ours.
They're not limited to the one vertical either, being available across casino, bingo, sportsbook, etc.", said Zurawski and added that there is always an element of uncertainty when entering a new business vertical.
However, the company is eager to see how what impact will the brand's slots and promotional tools have on the RMG market.
Design Works Gaming will participate in the Latest Casino Beats Summit
This year, the Summit will take place at Olympia London between September 17-20, bringing together 1,000 delegates, 75 speakers and 30 exhibitors.
As the DGW representative, Zurawski will participate on a panel 'Player focused game design – Leading slots developers share insights into the ways studios use data to inform product design.'
Summit delegates will also gain access to Betting on Sports, taking place at Olympia at the same time, alongside the Payment Expert Forum and the Digital Marketing Forum.
Representatives from some of the industry's largest operators will also be present, including Betsson, Hard Rock, Caesars, LeoVegas, Lottoland, Mansion, Olympic, Paf, Pinnacle, Rank, and William Hill and others.
Besides being a participant, Design Works is also a premium sponsor of the event.
Detailing the decision to align with Summit, the company stated: "The Casino Beats Summit brings together key industry stakeholders and will be host to a series of informative panels focused on all the hottest industry topics, so it makes sense for us to be involved. As a sponsor, we're hoping we can introduce ourselves to a whole new audience and bring a little bit of Las Vegas to operators' casinos."
Zurawski revealed what DWG will bring to the show, and what the company is most looking forward to:
"We are looking forward to meeting up with as many delegates as possible, to introduce DWG to them, and explain how our products can help operators stand out in a crowded marketplace. We are also excited about attending and participating in the panels to find out more about what challenges the industry is currently facing – as well as what opportunities there are for a fresh take on areas that are currently pertinent to the industry such as regulation, innovation, responsible gambling and player marketing."
Design Works Gaming has presented very ambitious plans for its expansion. Both in the way of presenting new games and software solution, as well as conquering new markets.
Source:
"Troy Zurawski, DWG – Bringing Las Vegas to London", casinobeats.com, July 16, 2019.
"to expand its operation to the online gaming markets"
Casino Software
Back to articles