Back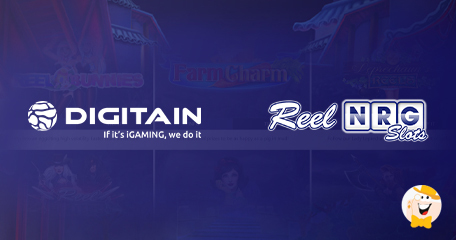 Exceptional sportsbook and casino distributor Digitain has enriched its list of clients by closing the deal with the ReelNRG slot company. The most recent deal will see Digitain including an extensive suite of ReelNRG games such as Wild Karaoke, Reel Hunters and Riches of Moscow.
ReelNRG's powerful slot catalog is known for great sounds, immersive graphics and brand-new features which increases players' attention on a regular basis. The operator has been in the betting market since the first launch in 2016 and has created some of the top-notch products for punters.
What Was Announced
Commenting on the auspicious agreement, Head of External Communications at Digitain, Samvel Mrktumyan said:
"ReelNRG's multi-lingual, multi-currency and stunningly animated portfolio is a must-have for any operator, and this agreement yet again demonstrates Digitain's commitment to equipping its partners with content of the highest calibre.
"ReelNRG is one of the industry's most exciting suppliers, and we look forward to cultivating a fruitful and long-term commercial relationship."
Head of Product at ReelNRG, Harsharan Gill mentioned:
"Digitain's widely-acclaimed package of ground-breaking casino and sportsbook solutions powers a diverse and extensive international operator portfolio, so we are immensely proud to sign with the company.
"With advanced graphics, innovative gamification features, and immersive sound-effects, our product offering is sure to be a hit with Digitain's partners and their players."
About Brands
Digitain is an amazing provider of sportsbook and casino solutions, focused on delivering diverse turnkey and white-label ideas. Thanks to its wide knowledge and professionalism, Digitain team creates tech-based solutions, flexible for integration and distribution.
Presently, the provider has more than 1,700 employees and collaborates with over 75 global firms. Additionally, it produces 400 betting shops worldwide with plans to extend its presence in America and Asia.
ReelNRG, on the other side, is a leading casino game production company, focused on creating high-quality slots. It stands out with engaging games that attract players' attention and promise to bring new things in terms of audio and visual experience. It is based in London and has been active since 2016.
Source:
"Digitain Boosts gaming atalogue with ReelRNG Integration", digitain.com, April 1, 2020.
"including an extensive suite of ReelNRG games"
General Gambling News
Back to articles