Back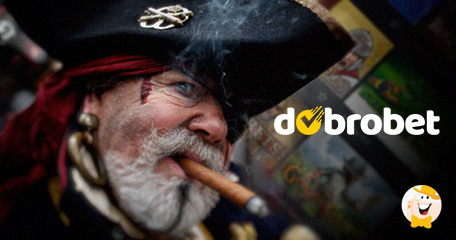 UPDATE June 29th, 2018: Dobrobet Casino Removes Fake Games
Roaming through less crowded online gaming regions, we happened upon a brand new to us, called Dobrobet. Looking very stylish and professional, the casino seems a picture-perfect representation of sports betting/casino games place where a punter can wager some money, have fun and be treated fairly. But if all these years in the business have taught us something, it is not to trust appearances. Is stylish and professional looking an indication of honesty, integrity, licensed software and other virtues the good guys of the industry are distinguished by? No, unfortunately, looks do NOT guarantee our safety.
Dobrobet is a Serbian-facing brand catering to audiences from neighbouring regions, but they do welcome players from other parts of the world as well. It is one of only few online casinos focused primarily on the Serbian market having a Serbian language interface, even though the owner companies - Dobrobet Entertainment Limited and Dobrobet Entertainment EOOD - are both registered in Bulgaria. Serbia is a country where land-based betting shops and slot parlors are far more popular than any sort of online gambling, but as this goes to show, even regions where internet wagering is not as widely utilized are not safe from rogue groups!
The site is a Curacao licensee, and on the surface appears decent. However, our investigative team discovered some FAKE games, namely pirated versions of Net Entertainment and Playtech video slots. Their platform, by their own claim, is powered by Inplaynet, a company which supposedly supplies Greentube and Playtech games with a Curacao license, although this is highly suspicious because we know that Greentube has not yet entered the online Curacao market.
Other than this major red flag, we have been faced with one more issue, a tactic many crook sites use to lure in unsuspecting players and get them to reveal personal data. To complete the registration process, the site asks for a personal ID number, which is the equivalent of asking for a Social Security Number, neither of which should ever be revealed to any merchant! Casinos that attempt this are clearly aiming to commit some kind of financial or credit card fraud, or else why would they ever need these highly personal details from their customers?
Another unsettling aspect is the obscure nature of the T&Cs. These are written in a general way, without specifically referring to any of the crucial rules that are of great importance to players when choosing a venue: terms on bonuses, withdrawals, accounts, restrictions are all missing. Needless to say, we do not like the look of this at all and would like to warn our readership against signing up at sites that lack complete terms of service.
Finally, we get to the fake software issue, not any less serious than the above-mentioned disadvantages. As previously said, they offer unlicensed copies of NetEnt, Playtech and Marvel games which are no longer available on the market. Many rogue outlets have made this mistake, never removing Marvel games after they've been discontinued by the original provider, unwittingly marking themselves as a rogue site with questionable software.
We provide screenhots of fake slots, one from each featured provider, complete with clear evidence of forgery and foul play.
On the screenshot taken during the gameplay of Koi Princess, one of NetEnt's most popular titles, in the version which is offered by the site, you can see that the original NetEnt domain and infrastructure are missing: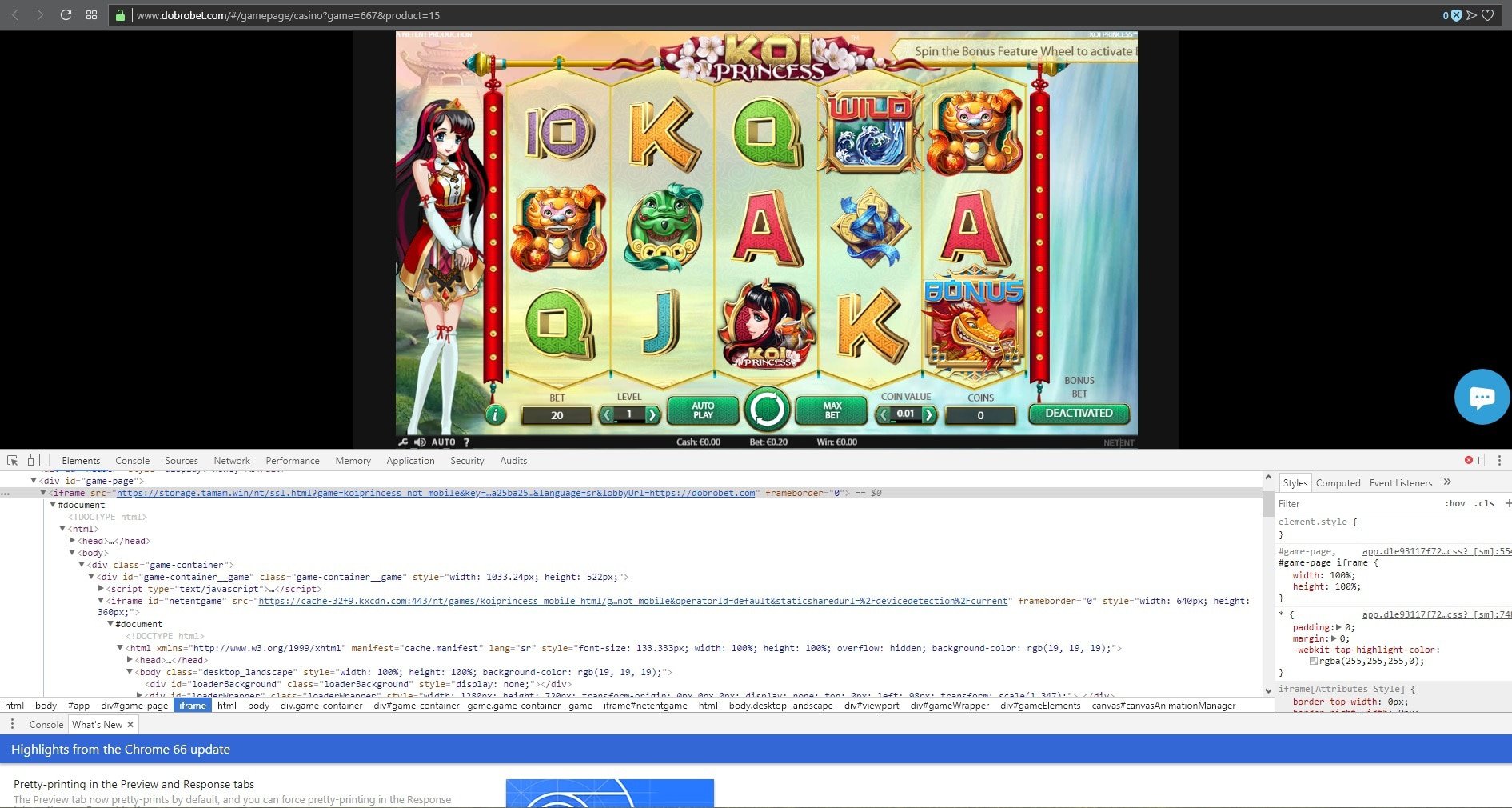 Rocky from Playtech does not appear genuine either, lacking the Help button - the usual red flag - and clearly launched from the same fake domain used for hosting the NetEnt slots: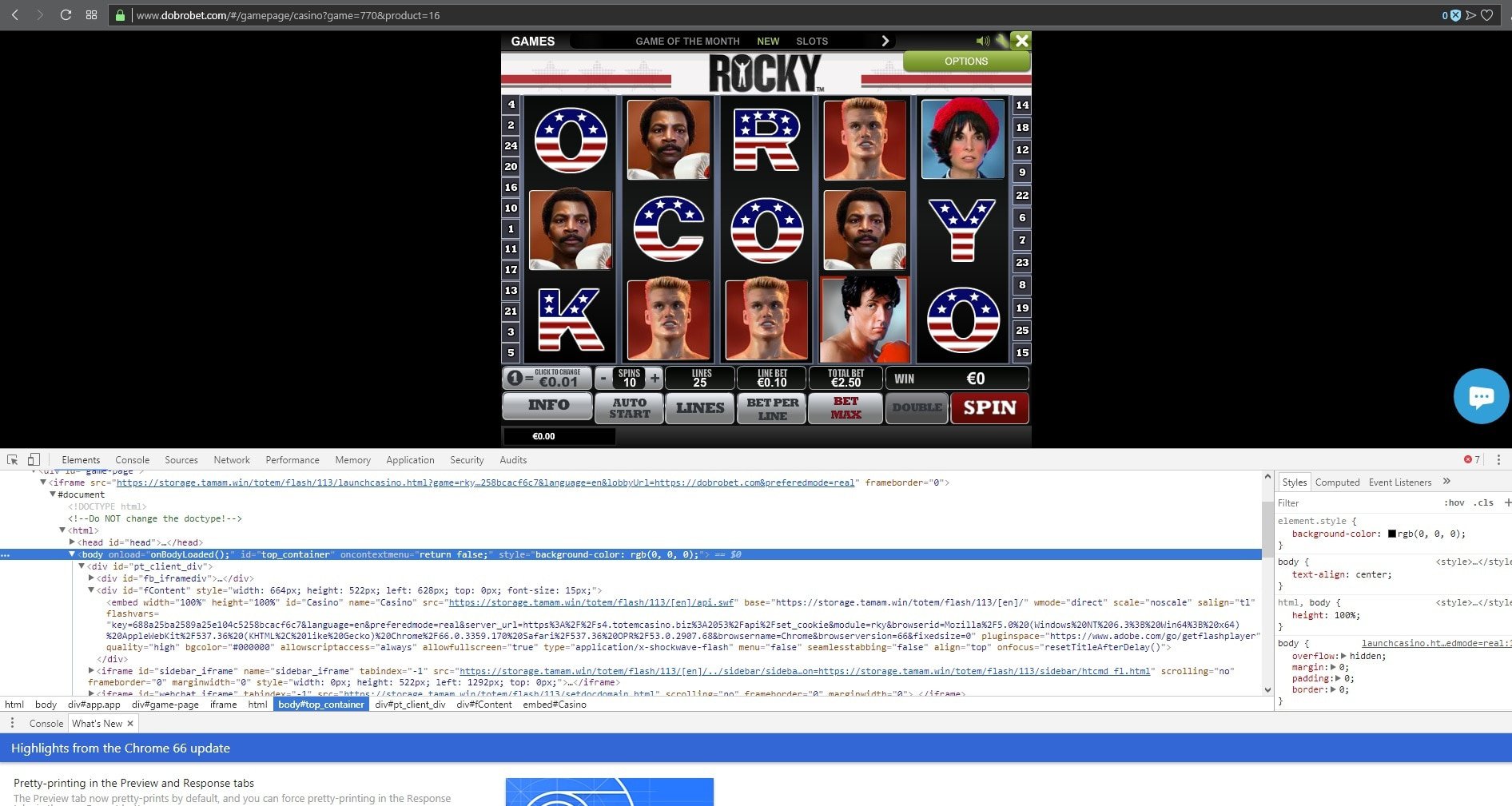 Here is proof that the site still offers Marvel-branded releases, all of which were removed from the official Playtech portfolio in March 2017, due to Marvel Entertainment being purchased by the Walt Disney Company, the two having never been likely business partners. Most gamers are well aware of the fact that amazing Avengers, Spiderman, The Incredible Hulk, the Iron Man series and other extremely popular and finely crafted slots are no longer available to us. But apparently, the operator has been too busy scheming their predatory schemes to keep up with important industry events.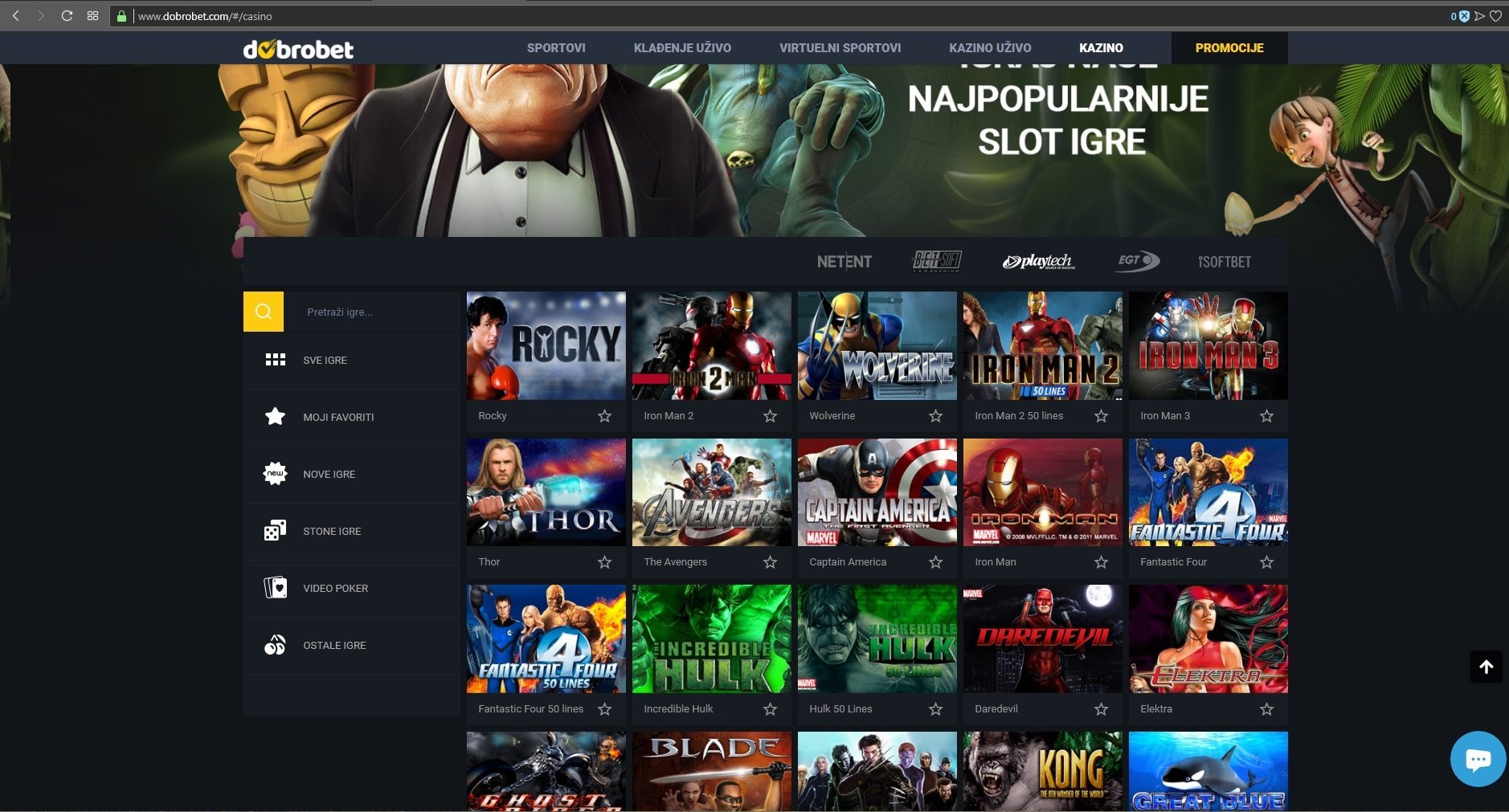 As many of you know, our international team has many Serbian colleagues, and needless to say, we are sorry to have discovered the first Serbian-facing casino gone rogue. One is innocent until proven guilty, and we believe the above is more than enough proof to read the guilty verdict - software piracy, unethical registration requirements, deficient terms and conditions - Dobrobet, you've got some 'splainin' to do!
"our investigative team discovered some FAKE games"
Casino Warnings & Rogue Reports
Back to articles