Back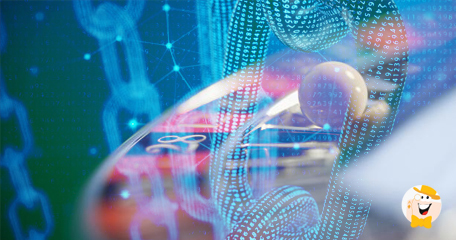 As far as global financial technology provider, FIS, predicts, digital wallets are highly likely to become the preferred method of payment for online gambling activities. The trend will likely be globally accepted, as further major legislative changes come to the forefront.
FIS' 2019 edition of the Global Gaming Payments Report encompasses data contributed from its recently acquired Worldpay business. The stats show that last year over 35 percent of online gaming payments were made through digital wallets.
Embracing Digital Wallets
FIS anticipates that the prevalence of smartphones and availability of mobile applications will have a significant impact on online punters to embrace real-time payments. The trend is expected to soar by 2022 when e-wallets will become the preferred method worldwide.
The firm also pointed out that…
… as soon as strong customer authentication becomes a major legislative drive, the demand and adoption of digital wallets such as Apple Pay and Google Pay will rapidly increase.
Moreover, FIS forecast that by 2022, a ten percent decline in card-based deposits will be felt across Europe. Speaking of cards, the United Kingdom Gambling Commission (UKGC) commenced a three-month-long consultation period on credit cards being potentially banned for gambling use.
A Great Alternative
Steffan Jones, VP of commercial development, gaming and trading at FIS, clarified that…
…the demand for instant access to winnings became essential for a complete player experience is a direct result of the increasing draw of mobile gaming.
Jones also pointed out that Quick payouts have now become a reality via FastAccess funding enabled by Visa Direct. As he believes, this year is sure to see the further roll-out of this service across Europe and will be adopted across the online gaming community.
Jones explains:
"The upcoming implementation of SCA should also be a key priority for the gaming industry. With operators needing to be mindful that they are approving or declining the right payments at all times in a PSD2-compliant way without hampering the player experience. Digital wallets, especially those that include an additional layer of biometric authentication such facial recognition or fingerprint, could be an alternative for players, and we expect to see increased take-up of these payment methods within online gaming as a result."
Apple Imposes Restrictions
Recently, Goldman Sachs uploaded the Customer Agreement…
… on their website. The investment bank which is to roll out Apple Card in collaboration with Apple announced that the card will not be allowed to be used for cash advances.
This includes cryptocurrencies and gambling services as well, which will inevitably raise numerous debates among the community.
Source:
"Payment Methods Report 2019", europeanpaymentscouncil.eu
"Digital wallets to become preferred payment method for online gambling", casinobeats.com, August 19, 2019.
"e-wallets will become the preferred method worldwide"
Casino Banking
Back to articles