Back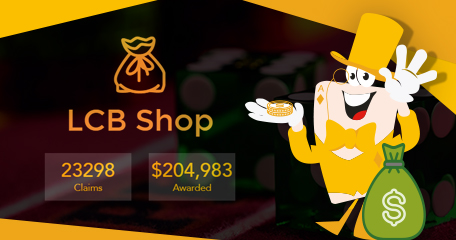 We have just amped up another way to earn extra LCB shop credits! Hey and why not? It's a month of giving thanks and just another way to show our appreciation to our members. We all go through those losing streaks and not something to brag about. But, when it comes to winning, now that is a whole new ball of wax that we want to shout about from every rooftop.
Relax, the last thing we want is for anyone to teeter on the edge of any roof. Instead, share your victory with the LCB clan. Private message your story to me, "Lipstick," and I will get back to you and gather the facts. It will be published for all to see and winners can proudly bask in their glory. Print it, frame it, use it as wallpaper or however you like because it is your 15 minutes of fame!
There are a few specifics I will need. Be sure to take a screenshot of your win, indicate what casino you won at and how much you won. The more details you share, the more likely it will be published.
Alright, so I left the best for last. We are going to give $2 for every story that is published. That's right, you can head straight to the LCB Shop for a long list of goodies to purchase.
May lady luck be looking over your shoulder with every spin, roll of the dice and card dealt!
"PM your story to me, "Lipstick," and I will get back to you and gather the facts."
LCB News
Back to articles