Back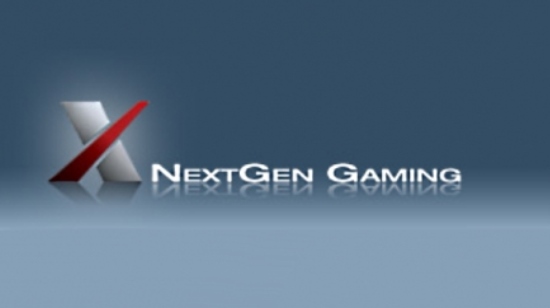 NextGen Gaming respondents: David Johnson – Commercial Director Arram Bekarian – Product Development Manager
1) The announcement of the recent partnership with Gala Coral launching Slot titles across online Casinos, land based and Mobile Casinos within this group. Are these Slots created exclusively for Gala Coral?
David Johnson (DJ) – Initially Gala Coral will be leveraging premium NextGen catalogue content but our partnerships with the leading operators in the marketplace allow for exclusive content opportunities. Betsson worked with us on Jackpot Jester 50,000 for example and had a period of time where the only place you could play it was on Betsson brand sites. Whilst Foxin' Wins is available on the wider market online, Coral do have the exclusive land based rights for a period.
2) The newly launched Foxin' Wins 3D Slot debuting the week of May 12th 2014 is reported as "the most successful debut" online release for NextGen Gaming. What do you think the reason it's had such a booming effect on the gambling?
Arram Bekarian (AB) - Foxin' Wins ticks many of the boxes that make a great game. Visually attractive, tidy, bright, non-threatening, a very clear symbol hierarchy and no overwhelming animations… audibly happy, bouncy, paced yet not rushed… gameplay that is active and snappy with balanced math and solid bet structure. The SuperBet opportunity has proved very popular with players understanding that betting up offers increased opportunity.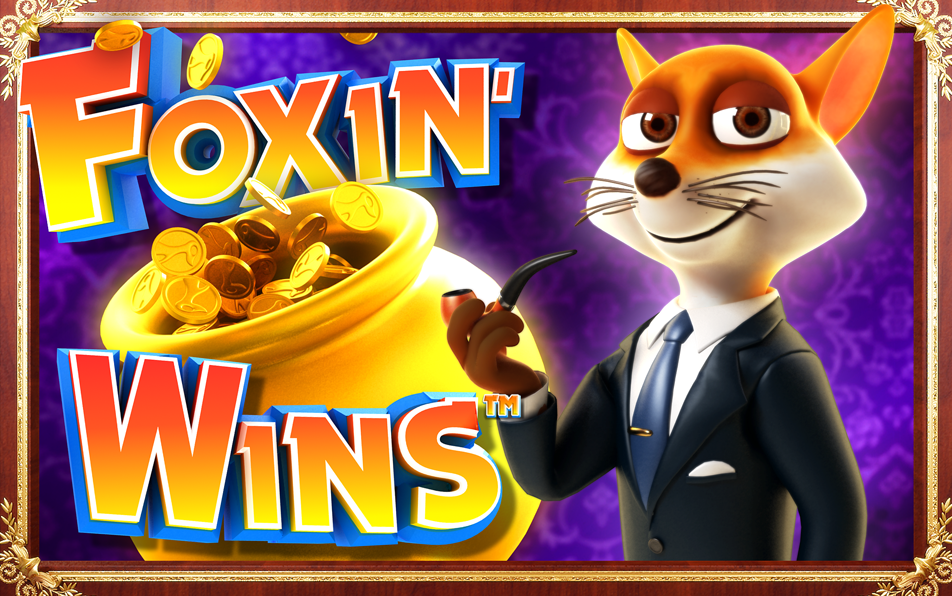 3) This summer will debut Judge Dredd Slot based on the legendary comic icon. Can we have a preview of what features this Slot will have?
DJ – We'd love to share some of the ingredients that will go into this game, but we're under wraps for now – let's just say that a premium blend of NextGen DNA will go into the mix with the premium licensed IP.
4) Who is responsible for creating the theme and concept for Slots and what is the motivating inspiration during the creative process (i.e. what does a typical brain storming session look like?)
AB - The motivating inspiration during the creative process is simply for the love of slots. NextGen love slots and are very passionate about what we do.
Our brainstorming sessions are more about idea presentations and design improvements. Typically, a member of the Product team will have an idea to present. The idea sometimes is as underdeveloped as a game title, or even how a reel should spin, either way it is a game conception. We then try to image how we might grow it further, if we would play it and how we would play it, would we return to it, would others play it, if not; what do we need to change? An occasional beverage or 3 can be required to help elaborate and expand some ideas!
One of the fun parts of my job is to refine and hone areas in the game to enhance a player's experience. A sound at the right time, a visual indicator in the right place, a message appearing a moment earlier, even down to spacing between lines of text to help reduce fatigue while reading; they all contribute to the overall experience in making our games repeat play friendly offering value for both players and operators alike.
5) Once a theme has been established can you take us through the departments in developing a new Slot?
DJ - Primarily the Product, Production & QA teams, which involves concept, math, art, animation, sound, marketing… you name it, we have it under one roof to ensure every NextGen game that is developed bears the hallmarks of a pedigree NextGen game that the market trusts.
6) How long does it take create new game from start to finish?
AB - 6-12 months, sometimes longer in the case of a complex concept, which at times require a simpler preceding game to help players assimilate prior to the main release. For example, our popular SuperBet bet structure, which has a variable / multi-level ante bet (as seen in Merlin's Millions), changes a game from mild to wild and lots in between. In order to relax the players into such an elaborate bet structure, we first released a single level SuperBet game (Shaaark!).
7) NYX Gaming has headquarters in Las Vegas. Are there land based Casinos that feature your Slots in Las Vegas and the US market? If so, what Slots titles have gained the most popularity?
DJ – We are embracing the UK market now with our games beginning to be released onto the high street, initially via the partnership with Coral. We have some development partnerships in the US that will begin to see content flow into the land based which we will reveal over the coming months… keep your eyes open! On the flip side, NextGen pioneered taking Aristocrat's land based slots online, and we're proud to offer such marquee titles as Lucky88 & Choi Sun Doa to our operator partners.
8) What is NextGen software's most flourishing venture: online Casinos, land based Casinos or Mobile Casinos?
DJ – NextGen are online pioneers, having been producing slots for online since before the turn of the century. The growth of mobile particularly in Europe has been quite staggering so we see this as a significant growth area. NextGen release games in both Flash & HTML5 from day 1, so operators are able to mutli-channel launch to ensure premium return from their marketing efforts.
9) What does the future hold for gamblers? Are we moving into a predominately mobile & social gaming direction?
AB - The current idea of social gaming is not really social. Although gaming exists on social networks and players can post brags about their progress to friends, the gaming is not social. Social gaming is when you and you friend play together. With this in mind we have developments in progress that harness the true nature of social gaming; that is the social aspect itself. Stay tuned!

Mobile gaming will continue to grow as handheld devices improve. Today, in its infancy we are already witnessing mobile revenues challenging and in many cases surpassing desktop. I don't think desktop will become superseded, but it will certainly be contested and slots developers must cater for new demands in order to survive.
10) Are there any new game concepts the creative team is currently tossing around at the moment that you can share with us?
DJ – Yes and no! There are any number of concepts being developed at any one time, but we prefer to speak about them at the point they will become reality.
11) Whose job is it to tests the new slots - is there a big QA team dedicated for this job?
AB - Our QA team test for bugs and ensure the end product is true to math and fit for delivery. The game however, is the entire company's responsibility to test and report issues and suggest improvement during development. Each member of NextGen represents a segment of the global gaming demographic out there and everyone's opinion counts. This means games have been through considerable review and playtest prior to reaching QA, and a QA member is involved from the beginning, so there is very little that is picked up in final QA.
12) NextGen has a select few partners. What criteria does an online operator need to meet in order to use your slot content and software platform?
DJ - NextGen games are in fact some of the most widely distributed in the marketplace. We have our proprietary channels such as OGS & GDM which serve the likes of William Hill, Betsson, Coral, Unibet & 888 for example. 3rd party aggregators include Quickfire, GTS, Virtue Fusion & Openbet allowing us to reach the widest audience. We work only in markets where gaming is legal and like to work in close partnership with our operators to get the best value from the relationship which means relevant content, partnership marketing & performance evaluation.
Our OGS platform has been built to aggregate 3rd party games, meaning operators can leverage multiple suppliers' content through a single, swift integration to ourselves. By the end of the year I'd expect us to have a dozen different providers available on OGS, with a similar number coming on board in 2015.
Back to articles