Back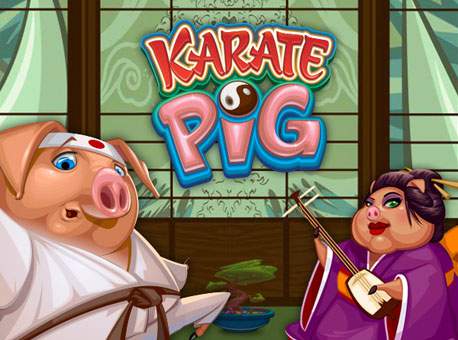 Popularity of Slot Themes
The first 7 seconds are crucial in making a first impression. From there very second you meet someone, your brain accesses 11 perceptions of that individual. Shocking isn't it to be sized up so quickly but remember at the same time you are being sized up you're also making your own personal evaluation.
There is validity in the 7 – 11 rule that pertains not only to people but other things too like Slots. While graphics play an important role in summing up a Slot, the theme is also a big part of the initial attraction that draws the player in. It's a personal preference categorizing what best appeals to a gambler's taste. Whereas that can vary vastly from one player to the next there are some themes that have an overall popularity among the masses. Men tend to gravitate to sports and action themes while women have a higher penchant for romance and fairy tales.
The Creative Slot Process
Before a Slot is put into development the theme is first established. The creative team behind the creation of a Slot brainstorms ideas that will draw the greatest interest. Concepts that are considered are based on popular current/past historical events, holidays, blockbuster movies, Television shows, celebrities, heroes and more.
Designing characters that replicate to the theme is essential in the creative process. Correlating type of Slot machine; Classic Slot, Fruit Machines, Progressive Jackpot Slot and 3D Slots, Video Slots plus audio, sound effects and animation are carefully considered. Add special features: Free Spins, Expanding/Stacked/Sticky Wilds, 243 Ways to Win, Multipliers, Gamble Feature, Nudge and Scatter options and the perfectly themed Slot is born.
There are literally dozens of Slot themes available to both online and land based Casinos. Below is a small sample of the top favorite Slot themes gaining the most recognition from players around the world and Casino software developers continually expand on. Please note that some of these Slots are available exclusively online or at land based Casinos.
Action/Adventure Slots
Nothing gets the heart racing more than an action packed excitement. Spin the reels and you instantly get caught up in combat, battle and heroism in these favorite action/adventure themed Slots: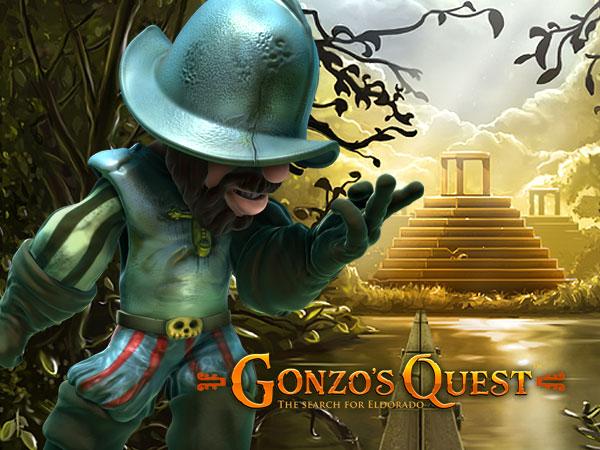 Gladiator Slot developed by Playtech was inspired from Academy Award Best Picture of the Year – Gladiator. Cinematic features from the movie offer real film footage. There are two Bonus games including Coliseum and Gladiator. Win up to 100 Free Spins. Released in 2008 and still spinning strong.
Bruce Lee Dragon's Tale is the second in the series created by WMS. Recently released the martial artist has a few more fancy moves to show off including the Wilds and feature symbols that move from the main reels to the sub reels. The Ying Yang symbols award Free Spins and up to 12x Multiplier available in online Casinos only.
Spartacus Slot picks up where the legendary gladiator from Roman Empire left off. WMS Gaming created the Colossal Reel Slot in new dimensions measuring 5x4 on the main reel and 5x12 on the sub reels where stacked wilds swoosh over to during the Bonus round. Win up to 20 Free Spins available in land based Casinos only.
Other popular action/adventure Slots include:
· Girls With Guns 2 Frozen Dawn
· Lady Robin Hood
· War of the Worlds
· Elite Commandos
· The Dark Knight Rises
· Battlestar Galactica
· Thunderstruck ll
· Dr. Magoo's Adventure
· Lord of the Rings
· Treasures of Troy
Romance/Love Slots
Romance is in the air and on the reels as spinners fall madly in love. These Slots have a way of putting the spark back in your love life or….maybe not.
Playboy Slot brings sexy back (and no not Justin Timberlake) as only Microgaming can do it with rich graphics showcasing provocative gals scantily dressed. There are 243 Ways to Win and up to 25 Free Spins and 5x Multiplier awarded.
Love Bugs Slot is a romantic gondola ride through Venice. It's champagne, chocolates, perfume and love letters to swoon this lady love bug. 15 Free Spins and 3x Multiplier Bonus.
For Love and Money Slot proves that love conquers all, although money sure sweetens the romance. Watch out for cupid and his arrow of love rewarding 10 Free Spins and 3x Multiplier.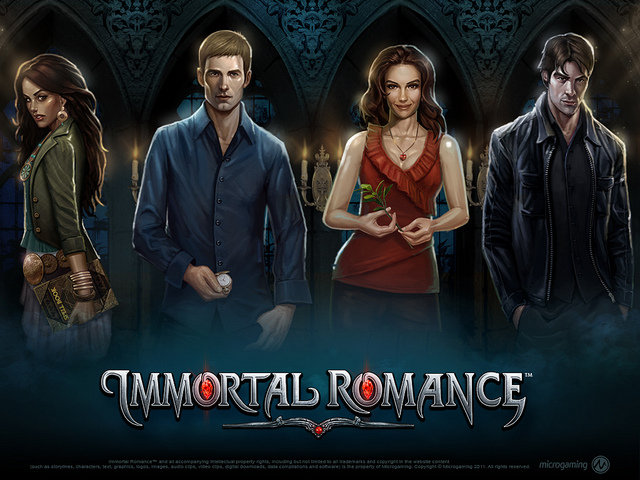 Other popular love/romance themed Slots:
· Jour de L'Amour
· Just Married
· Wacky Wedding
· Secret Admirer
· Dr. Lovemore
· Ladies Night
· Beauty and the Nerd
· Cupid and Psyche
· Love Angels
· The Prince's Quest
Movie Themed Slots
Movie themed Slots have amazing technology incorporating real imagery and clips from the silver screen. It moves Video Slots into a new era of graphics and unrivaled technology.
Ghostbusters Slot asks "who you gonna call" in this game that does the highly rated movie justice. Six Bonus games take the player on a paranormal journey of thrills.
The Godfather Slot makes an offer you can't refuse in Corleone's Office and My Daughter's Wedding. Featuring four Gold Jackpots it's definitely an offer you can't turn your back on.
Grease Slot picks up where movie characters Danny and Sandy left off. Imagery of John Travolta and Olivia Newton John are graphic highlights. Multiple Bonus Games………Grease is the word, it's got groove, it's got meaning.
Other Popular Movie themed Slots
· Lord of the Rings
· Sex and the City
· Star Trek
· Indiana Jones
· The Hangover
· Willy Wonka
· Van Helsing
· Top Gun
· Godzilla
· Dolly Parton's Two Doors Down
Horror Themed Slots

These Slots are for those that are not faint at heart and enjoy getting scared out of their wits! If you fancy the scary side of animation these are your hair raising on the back of your neck Slots.
Punisher War Zone Slot based off the Marvel comic "Punisher" is the ultimate destroyer of evil. Watch out for weapons of destruction as they spin out of control on the reels. Collect skulls to win rewards offering Free Spins and a 2x Multiplier.
Zombies Slot has amazing gory characters with sound effects that will have you on the edge of your seat. Bonuses include Stacked Wilds, Free Spins and Multipliers.
Scary Rich ll howls with screams as the organ plays on. Faced with daggers, monsters and rats it has the scare factor horror fans will appreciate. Featuring Expanding Wilds, Frees Spins and Scatters.
Other popular Horror themed Slots:
· Scary Rich
· House of Fun
· Haunted Reels
· Frankenstein
· Resident Evil
· Graveyard Bash
· Zone of Zombies
· Full Moon Fever
· Graveyard Bash
· Blood Suckers
Animal Themed Slots
Pet and animals lovers naturally gravitate to animal themed Slots. The adorable creatures remind us they are indeed man's best friend (women's too). Take a safari in the wild kingdom where animals exist in their natural habitat.
Dogfather Slot features the cigar smoking bull dog, Doberman and pit bull rough and tough dogs. Bonus Game awards Free Spins and a 3x Multiplier that can retrigger.
50 Lions Slot reminds mankind they are still king of the jungle up against giraffes and zebras in an Africa setting. The lion features stacked wilds and the red flower symbol triggers the Free Spin feature.
Puppy Love Slot melts the hearts of pet owners with adorable pups representing on the reels. Free Spins, Wilds and Scatters pave the way to big wins.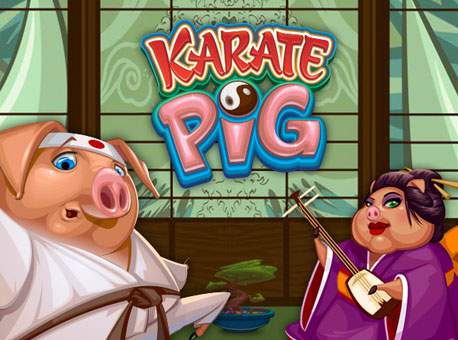 Other popular Animal Themed Slots include:
· Silver Fang
· Wolf Run
· Posh Pets
· King of Africa
· Lucky Rabbits Loot
· Cool Bananas
· Henhouse
· Safari Slots
· Karate Pig
· Jungle Games
Holiday Themed Slots
Your celebration is enhanced with holiday themed Slots. Players get in the spirit as reels captivate the holiday magic.
Secret Santa Slot in no secret to spinners with 1024 ways to win featuring symbols that ignite the season with Santa, Christmas tree, stockings, turkey and more. There are plenty of tasty treats including Free Spins, Multipliers, Rolling Reels and Wilds that boost and dash.
Easter Surprise Slot displays all the pastels colors of Spring showcasing on the reels: rabbit, baby chicks and Easter basket. The five reel, 20 payline Slot with a Bonus game that excited like only an Easter bunny can achieve with the egg cracking contest.
Halloween Fortune Slot prepares you for this spooky holiday with heaps of fun. Get prepared for witches, magic potions, black cats and skulls on the reels. Get up to 50 Free Spins when 5 Scatters appear.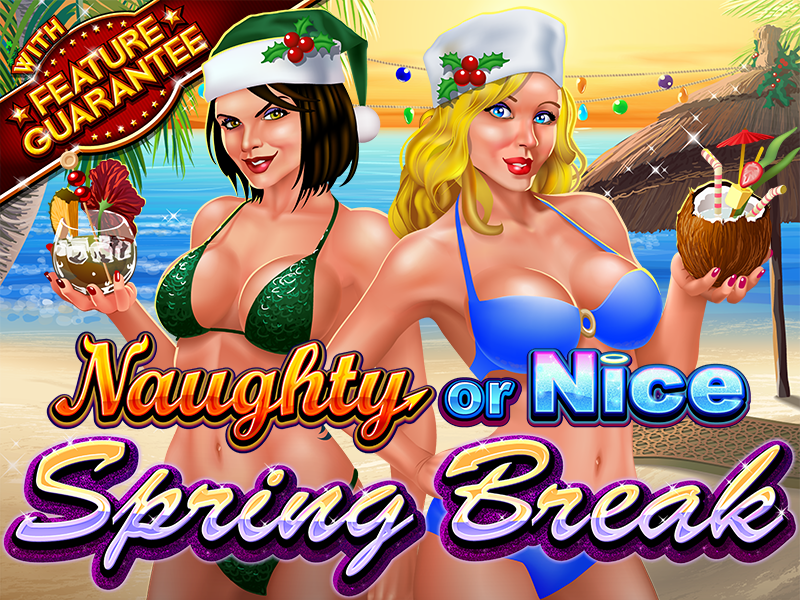 Other popular Holiday Slots include:
· Ho Ho Ho
· Gift Wrap
· Naughty or Nice
· Greedy Goblins
· Witches Wealth
· Chinese New Year
· St. Patrick's Day
· Columbus
· Lucky Leprechauns
· Santa Strikes Back
Egyptian Themed Slots
There has always been a fascination with players for ancient Egypt style Slots. Take a step back in time to a culture filled with mystery and intrigue.
Cleopatra Slot takes you on a journey down the Nile with Cleopatra, pyramids and sphinx along the way. Win Free Spins and a 3x multiplier.
Throne of Egypt Slot has stunning graphics that set the Egyptian mood. Featuring Free Spins and multi-level bonus round that intrigues spinners.
Ancient Riches Cash Drop Slot has cascading reels and if lucky enough drop just right for that anticipated winning experience. Trigger the Reaction and a 2x multiplier is awarded on winning paylines.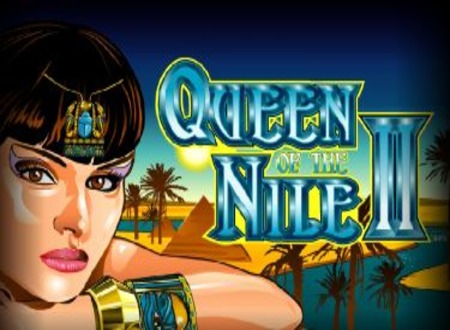 · Cleopatra ll
· Cleopatra's Gold
· Pharaohs Fortune
· Book of Ra
· Queen of the Nile
· Ramses 2
· King Tut's Chamber
· Pharaoh's Gold lll
· Desert Treasure
· Temptation Queen
Slot Themes Ignite Imagination
The imagination opens up to Slot world of opportunities as well as brings out your personal passion of interest. Every gambler has a trigger and the Slot theme opens up a Pandora's Box of wide eyed wonder and intrigue. There are plenty of categories to peak your interest not mentioned including Fantasy, Patriotism, Jewels and Gems, Fruits, Ocean, American, Asian and more.
There is one burning question……..what happened to Humor Slot themes? Gamblers are always looking for comic relief when they lose and a good hardy laugh when they win.
Back to articles