Back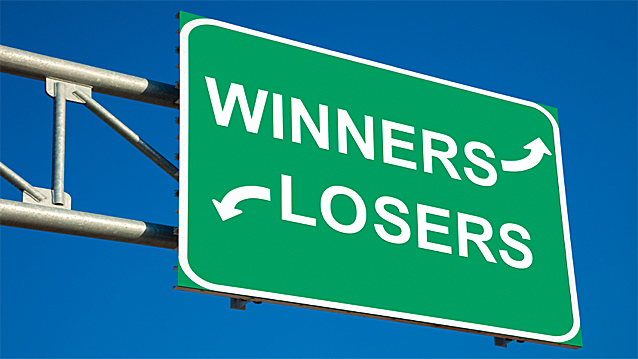 The life of a gambler is like being on a thrill ride with dramatic twists, turns and stomach flipping dips. When it comes to casino wins and losses the numbers break someone's bank.
In the land based casino world, players have such an optimistic look on their faces and almost seem to skip through the entrance. The march outward is sometimes shameful. It's written all over the faces of gamblers as they file through the exit doors. A spring in their step indicates a good day while those that experienced bad luck look like they've just come from a horrifying experience.
History is filled with not only the biggest casino wins but also the biggest losses.
Largest Land Based Casino Losers
As the old cliché goes, you win some and you lose some. This could never be truer than in the case of these stories of casino losses. Winning streaks come to an end and greediness got these players into trouble but quitting while you're ahead is easier said than done.
Terrance Watanabe
This highrolling gambler spent 2007 gambling hard at Caesars Palace and Rio Casino. The result? He reportedly lost $127 million putting him on the list as having one of the biggest individual losing streaks in the history of Las Vegas. His gambling binge caused him to lose the fortune he amassed over the course of twenty years with his Omaha import business.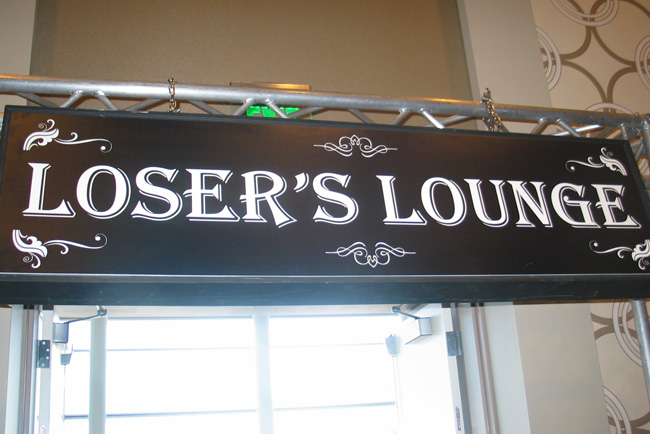 Joe Francis
Francis is the creator of the Girls Gone Wild videos that swept American television in the 1990's. He had other interests besides girls taking their tops off as he racked up a gambling debt to the tune of $2 million in one weekend at Steve Wynn's Las Vegas resort and casino. He was offered a "discount" to settle the matter but he didn't pay up so they went to court. The case became so much more than just the gambling debt with additional accusations of defamation and the requirement for Francis to pay $20 million.
Allen Iverson
Throughout his NBA career, Iverson earned $200 million and the majority of it was spent on gambling. It's reported that he spent $160 million with $1 million is gambling sprees every night at an Atlantic City casino. He remains a basketball player but has been banned from casinos in both Atlantic City and Detroit.
Zhenli Ye Gon
Over the course of several years, it has been said that Gon has lost a total of $125 million at several Las Vegas casinos. Gon was busted for alleged drug trafficking out of Mexico City and police seized $207 million in cash and other assets including jewelry, cars and property. His gambling days are over unless he's playing cards for cigarettes in prison.
Akio Kashiwagi
"The Warrior" was a wealthy Japanese real estate developer who had a taste for casino games. He broke a record for the largest loss at a baccarat table. In 1992 while at the Trump Plaza, he lost nearly $10 million but the games ended permanently the following year when he was stabbed to death in his home.
Fouad al-Zayat
This highroller was born in Syria and lost $46 million during his twelve year gambling career. He was the proud owner of some high priced luxuries include a Boeing 747 jet and a Rolls-Royce which he lost. During his gambling days, he wrote a bad check to a London based casino for $4 million but these days he no longer gambles.
Frank Sarakakis
Another of the biggest gamblers in the world is Sarakakis. The Greek owner of an automotive business in Athens spent approximately $16 million on Roulette in London in 1994 and reported lost nearly the same amount in 1988 at the Ritz Casino.
Archie Karas
Karas had the longest winning streak in history known as The Run. He raked in millions but his two-and-a-half-year streak came to a screeching halt in 1995 when he lost most of his money within three weeks. He lost over $40 million losing every penny of his winnings. He also faced accusations of cheating in the casinos. Nowadays he lives in Las Vegas but avoid the highroller lifestyle.
Nick Dandolos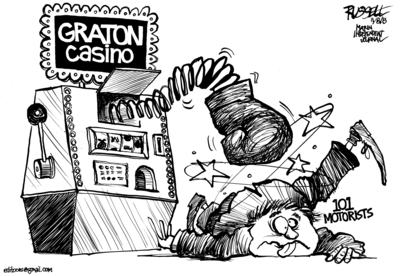 Nick the Greek was a professional gambler and reportedly lost $500 million throughout his career. He is remembered for both amazing wins and losses. Dandolos played a two-person "heads up" poker match against Johnny Moss drummed up by Benny Binion to attract tourists. It's this session that inspired the World Series of Poker. He was inducted into the Poker Hall of Fame before he passed away on Christmas Day in 1966.
Omar Siddiqui
The Fry's Electronics exec gambled $8 million in a day during his gambling says for a total of $167 million in losses. He had significant debts yet casinos continued to give him credit. Not only had he gambled away a fortune but he ended up in jail for fraud related charges.
Stu Ungar
Mr. Ungar was an amazing card player known as being among the greatest Texas Hold 'em and Gin Rummy players. He had a lot of skill at the tables having won about $30 million but lost not only his fortune but his wife and luxurious lifestyle. He passed away with nothing left to his name. A fellow gambler and friend, Bob Stupak, collected funds at his to cover the costs.
Kerry Packer
At one time Packer was known as the wealthiest man in Australia. It is said that he lost $40 million in just ten months plus nearly $28 million in three weeks while at a London Casino in 1999. He passed away in 2005 and despite his major gambling losses, he managed to leave his loved ones with a significant inheritance.
Amazing Land Based Casino Wins

There's no better feeling on earth to a gambler than a fabulous win. If you've ever had the pleasure there were probably several things running through your mind. How did that happen? Did the game malfunction? Will the payout be a painless process? One the realization sets in, which could be seconds or minutes, the immense excitement begins. Imagine the crowds and hoopla around the following players as they snagged jackpots worth millions.
A US postal worker called John Tippin took some time off and hit Sin City for vacation. He was playing the Megabucks Slot machine and won $11 million! Five years later he went on to write a book regarding the experience of winning that much cash. The book, "I Did It! My Life After Megabucks", discusses the effects of such a win.
Amy Nishimura, a 71-year-old Hawaii resident, also traveled to Las Vegas and won $8.9 million at the Freemont Hotel. She regularly played a certain machine and had a little chat with it for luck. She had 100 bucks and within just three hours she became a millionaire.
Elmer Sherwin defies logic after winning not one but two Megabucks jackpots. At age 76 he hit a $4.6 million jackpot just hours after the Las Vegas casino The Mirage opened its doors in 1989. He saw the world with his newfound money and sixteen years later he won a $21 million dollars jackpot on the same game. The WWII veteran donated the majority of his winnings to charity.
One of the largest Las Vegas payouts went to an Excalibur Casino player whose identity was never disclosed. The 25-year-old Los Angeles resident was hanging around the casino passing time before the start of a basketball game so he put $100 in a Megabucks Slot machine and won a $39 million jackpot! He opted to take the cash in 25 installments of $1.5 million over the course of 25 years.
This next win is unbelievable. An Aria player was heading to her room but just before walking out of the casino she played $6 on a Megabucks Slot and actually won $12.7 million. Her niece had to explain that the machine had not malfunctioned and she had actually won.
Online Casino Jackpot Wins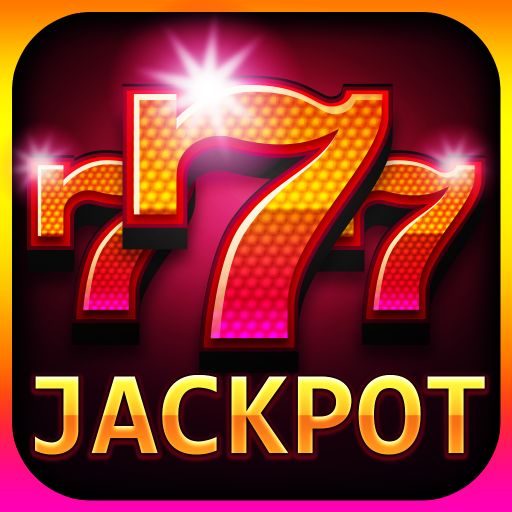 Online jackpots are offered by several developers. Some of the largest progressive jackpots in the world come from Slot Games created by Gamesys, Net Entertainment, Microgaming and Playtech. Many of the games only require the minimum bet in order to give players a chance to win.
In July 2014 Net Entertainment's Mega Fortune progressive jackpot paid €5.6 million to a 62-year-old Unibet Casino player. The player from Karlstad, Sweden has become a millionaire by spinning on one of the online casino world's most popular jackpot Slots.
Another July 2014 winner hit Microgaming's Mega Moolah jackpot at Spin Palace Casino. Jorge S. won the huge progressive jackpot of $2,384,388.87. The jackpot starts out at 1,000,000 and climbs until someone wins.
The Nature of the Game
It's a rare day when someone becomes a millionaire while gambling. Although there are stories of big winners spending minimal money before hitting a jackpot win, more often than not you must spend big to win big. It's the nature of the game.
Back to articles