Back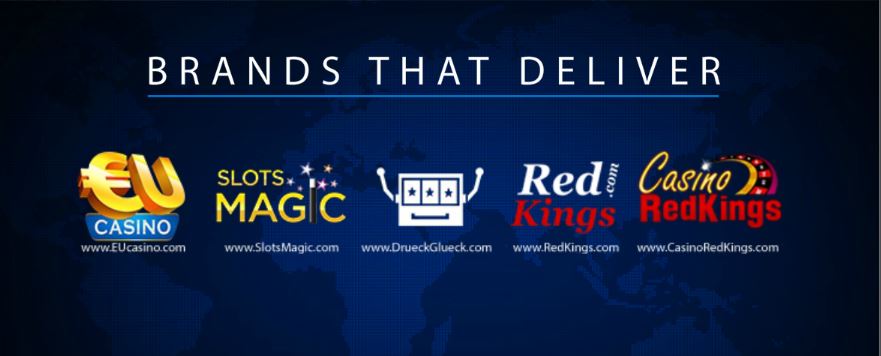 I would like to thank George for sitting down with me and answering a few questions. Hopefully, this information provides our members some additional insight into the EGO casino brands.
1) With other casinos withdrawing from the UK market due to the Gambling (Licensing and Advertising) Act 2014, have you noticed an increase in deposits?
We have applied for a license for the UK market and should be getting it soon. In fact, we have recently launched a UK oriented casino - SlotsMagic.com - and with this new casino launch together with the withdraw of other casinos from the UK market we have seen a major increase in depositors from the UK.
2) What are the benefits to offering a multi-software platform?
Offering a multi-software platform provides players with a bigger selection of games from a variety of software providers. EUcasino.com, SlotsMagic.com and CasinoRedKings.com offer a vast selection and variety of slot games from a range of software providers, such as WMS Interactive, NextGen, Amaya, Aristocrat, and our own exclusive slots games developed by SkillOnNet. Also we will be adding the very popular and very recognisable NetEnt games catalogue soon.
3) Which software is most popular among your players?
It's hard to say because software popularity also depends on the market: for example WMS games are very popular in the UK. Overall I would say SkillOnNet is the most popular on our platform because we are releasing high quality new games every month. Our 3D games are a big hit with our players.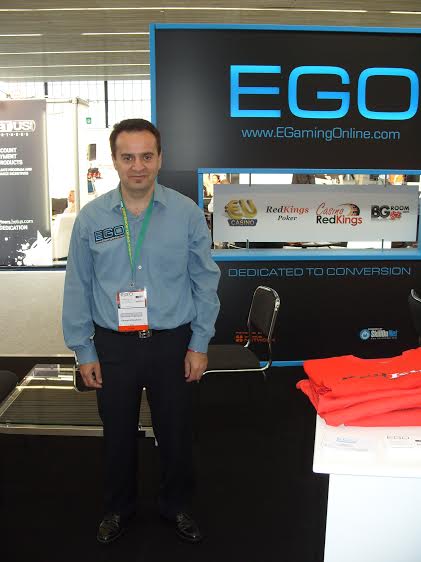 4) Where do you stream your Live Casino games from?
We will have two providers for our Live casino games. We currently have XPRO and will soon be adding Evolution Gaming which will then give us a fantastic range of games second to none !
5) What was the largest jackpot win?
We haven't had a big Jackpot winner yet and our Jackpots are just growing and growing. But I must mention that by far the biggest win we had was by a Norwegian player who won an amazing €280,000 in one spin !
6) What is the process for developing new promotional offers?
When developing new promotions our primary consideration is player demand and satisfaction. What type of promos are players looking for? If we see a promo we ran was not attractive to players then we modify the promo the next time around or create a new one taking into account player demand, experience, and feedback. Our current major promos - the Raging Rhino and Throne of Games - cater to all types of players because they incorporate the three most popular types of offers: free spins, no-deposit bonuses and deposit bonuses.
7) Do the majority of your players opt for deposit bonuses or make straight deposits?
The majority of players look for deposit bonuses to extend their gaming experience but there are also players that place more emphasis on the casino software and not the bonuses they offer. Also, I think it depends on the level of experience of a player: a new casino player might not even a consider the bonus whereas an experienced player will look for a good bonus. We have a huge range of bonuses and with our Promotions Calender our players can enjoy special offers on a daily and weekly basis. We make sure their is an offer for all levels and types of players so no one misses out.
8) Are there any upcoming promotions or projects that you can share with us?
We just launched two major long term free spin promotions called the Raging Rhino and the Throne of Games that cater to all types of players. They are available across all our casinos (EUcasino.com, SlotsMagic.com, and CasinoRedKings.com) and incorporate a mixture of offers (free spins, no-deposit bonus, and deposit bonus). And we have just finalised the pages for our new Christmas promotion which mixes free spins, bonuses and a lot of fun.
The new projects we are working on include mobile casino that we will be releasing shortly. I can't confirm a date because we are testing the application thoroughly - we do not want any glitches. It should be launched in the next few months.
9) Is there anything you'd like to say to LCB members?
If there is something I want to convey to LCB members it's that we try to offer players the best game selection and software in a secure gaming environment. We also offer regular casino promotions to both extend players gaming experience and also make it more a enjoyable one. We want to keep our players happy and this is what we strive for in the development of our games and promotions. When you are playing at one of our casinos you are playing at a secure one: we have a European license and also local licenses in major markets such as Denmark, Germany, UK very soon, and will also be applying for licenses in other major regulated markets.
10) Are there new brands in the works?
We just launched a new casino called SlotsMagic.com which I already mentioned used to be JackpotParty. But while JackpotParty was famous mainly in the UK Slotsmagic accepts players from around the World . We will also be launching a new casino in the coming months catering to a specific regulated country/language that we are licensed.
Back to articles